What happens in an on-demand video?
---
Overview
This is a online video on-demand fear of flying programme and is presented by one of our most experienced therapists, who has personally helped 1,000's of people including many celebrities.
The presentation is broken down into 3 parts, averaging around 1 hour, creating a total length of 3 hours. It has been designed to be watched in one sitting although you will have access for 15 days. If you are unable to watch in one day, we suggest watching Parts 1-2 one day, and Part 3 the following day.
Understanding why you are afraid to fly
People who suffer from a fear of flying fear engine failure, mechanical failure, human error, acts of God, acts of terror, or even that the laws of nature are against them. These are all rational fears in their own right yet they are misplaced.
If you had a toothache the dentist might give you a painkiller to ease the pain but if he did nothing about removing the cause of the pain you would be back day after day with the same complaint. Other methods take the same approach to the fear of flying – they attempt to help you overcome your fear so you can get through the journey but all they are doing is treating the symptoms and not the cause.
Allen Carr's Easyway doesn't just help you overcome your fears – it removes them altogether.
What is it that stops you flying?
We examine and correct the misconceptions that keep you fearful. Our simple approach is entirely unlike conventional methods that rely on will power. Instead, Allen Carr's Easyway tackles the core beliefs that make overcoming the fear of flying so difficult.
We enable people to radically change the way they think and feel about flying, so the fear is removed. And with no fear there is simply no need for willpower. We know at this point you will find this hard to believe but it only takes a few hours for us to show you how.
Freedom
The presentation removes any fear of flying, leaving you in the right frame of mind to overcome your fear. By following some simple instructions you will be able to fly and be free!
You will enjoy flying!
You can start right now, wherever you are, as long as you have a broadband connection.
The on-demand service is available 24/7.
Want to watch our on–demand service?
Take your first steps to freedom and start watching now.
Click buy on-demand service below only Rs7110 or speak live with an online consultant to answer any questions you might have.
Don't just take our word for it
Read what celebrities say about the Allen Carr's Easyway method.
Sir Richard Branson
(on smoking)
"I'm pleased to say it has worked for many of my friends and staff"*
*Results may vary
Arlene Phillips
(fear of flying)
"I'm not a good flier so I always use Allen Carr's Easyway. It's full of advice on how to change your thinking before taking to the skies"*
*Results may vary
Ashton Kutcher
(quit smoking)
"I haven't smoked since!"*
*Results may vary
Ellen DeGeneres
(quit smoking)
"If you want to quit… it's called the Easyway to Stop Smoking… I'm so glad I stopped"*
*Results may vary
On-Demand Video FAQs
Do you have questions about what internet speed you need to watch the video or how to extend your subscription? Then get in touch or visit our FAQ's section for more information
Featured question:
"What to do if you have paid but did not receive the email instructions and video"
The first thing to do in such a situation is to check your junk email folder in case the email has been put there in error by your email system.
If the email is not present in your junk or inbox and you have refreshed your email then please contact mail@allencarr.com giving your name, email address, online video programme you purchased and date explaining the situation. A member of the team will then look into the issue and contact you as soon as possible.
Our therapists
All our seminars are run by our team of highly experienced therapists who have all been where you are now and achieved freedom with Allen Carr's Easyway.
Have you been successful with Allen Carr's Easyway?
Then why not tell us your story or see what else you can do to help spread the word.
Other ways we can help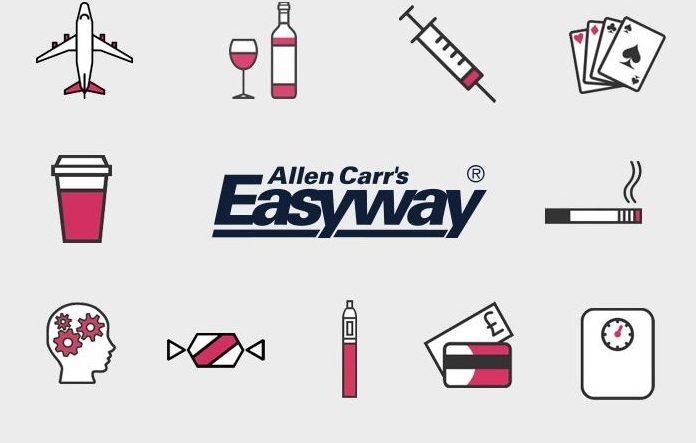 Do you need help with something else?
Shop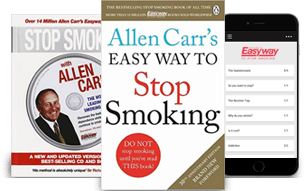 Visit our shop to purchase one of our best-selling books, AudioBooks, eBooks or Apps.
Most of our shop products cost less than a packet of cigarettes or a couple of drinks making the method accessible to all regardless of income.

Tell a friend about Allen Carr's Easyway
Do you know someone who would benefit from being introduced to Allen Carr's Easyway? Send them this page via email