What happens in the course?
---
What the 8-week course will include: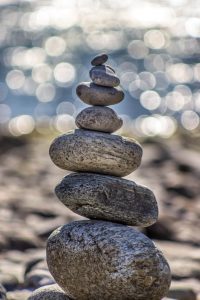 A weekly 2-hour class for 8 weeks
Guided meditations at every class
Live online via Zoom – meditations will be offered seated or laying down (no yoga mat required)
Learn mindfulness techniques to help relieve symptoms of stress, anxiety, and depression
Learn how to sleep better & improve relationships with others
Feel and live a happier life using mindfulness practice
Interaction during the class will be encouraged but not expected
No experience of mindfulness or Allen Carr's Easyway method is required or expected
Class content for the 8 week course: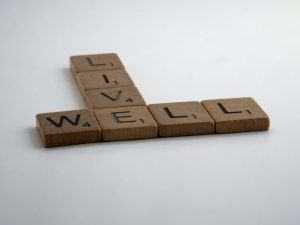 Class 1 The myths and illusions of mindfulness. The formal and informal practices. A guided body scan.
Class 2 How mindfulness can help relieve symptoms of stress. The neuroscience of stress; how mindfulness changes brain networks to help relieve symptoms. Neuroscience research. A guided body scan.
Class 3 How mindfulness can help relieve emotional pain. Forgiveness, letting go and how mindfulness can help prevent depressive episodes. Counting the breath guided meditation.
Class 4 How mindfulness can help symptoms of fear. Disidentifying. Find out 'who you really are.' Follow the breath guided meditation.
Class 5 How willpower is unhelpful for addiction and mindfulness. Acceptance. Self-compassion. Sleep. Change. Follow the breath guided meditation.
Class 6 The truth about mindfulness. How mindfulness can help deal with physical pain. Addiction. Happiness. Follow the breath guided meditation.
Class 7 How to keep your mindfulness practice going. Recap. Open presence guided meditation.
Class 8 What you have learned. Where to go from here. Retreats. Open presence guided meditation.
Choose your course start date:
Clients do not need anything special for the class, but they will need a decent broadband connection, a quiet place to listen and headphones. Guidance on downloading and using Zoom can be given on request beforehand for anyone new to Zoom.
The classes are held on Zoom on Thursdays 7pm – 9pm. The full 8-week course commences on the date shown and costs £329.
Just click the red button below to see available start dates.
or if you'd like to find out more about Allen Carr's Easyway to Mindfulness please feel welcome to try a FREE taster class first:
Have you been successful with Allen Carr's Easyway?

Have you freed your mind from worry and anxiety? Then why not tell us your story or see what else you can do to help spread the word.
Other ways we can help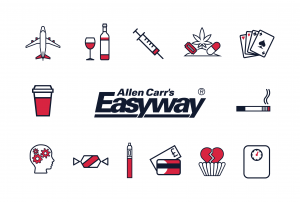 Do you need help with something else?
Shop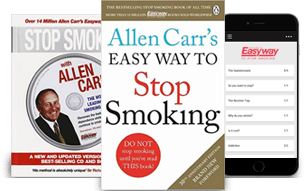 Visit our shop to purchase one of our best-selling books, AudioBooks, eBooks or Apps.
Most of our shop products cost less than a packet of cigarettes or a couple of drinks making the method accessible to all regardless of income.

Tell a friend about Allen Carr's Easyway
Do you know someone who would benefit from being introduced to Allen Carr's Easyway? Send them this page via email