John Dicey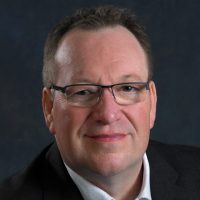 John is the Global Chief Executive Officer & Senior Therapist of Allen Carr's Easyway Worldwide.
He was an 80 a day smoker and had tried many times to quit – using every method he could find. Nothing worked. In 1997 he attended Allen Carr's clinic in London and to his surprise he left the clinic a happy non-smoker.
John was a Member of the Hotel Catering and International Management Association (MHCIMA) and joined Allen Carr in 1998. He sold his business interests in the hospitality industry and under Allen Carr's supervision he underwent the training process to become an Allen Carr's Easyway Therapist and took over the operation of the London Centre where he personally treated more than 30,000 smokers. He went on to expand the UK seminar centre network and the international franchise and publishing network, overseeing the creation of new Allen Carr products in a variety of new media.
John reluctantly allows himself to be described by the various international publishers as "co-author" of Allen's books — but delights in deflecting all the praise and acclaim for them straight back on the great man himself; it's ALL Allen Carr. He has been instrumental in the writing, creation, & editing of many of our books, ebooks and audio titles including Stop Smoking Boot Camp, Allen Carr's Easyway to Quit Smoking, Stop Drinking Now, Good Sugar Bad Sugar, Easyway to Stop Gambling , Get out of Debt and coming soon Smart Phone Dumb Phone (Tech and Digital addiction). He has also written and developed our range of videos and online video program for Stop Smoking, Stop Drinking, Weight Loss & Sugar Addiction, Enjoy Flying, Stop Gambling, Quit Caffeine, Get out of Debt, Quit Cocaine, Smart Phone, Dumb Phone (tech addiction) and coming soon Quit Vaping and Quit Cannabis.
John became a Director in 2004 and Global Managing Director & CEO in 2012 and has helped the business to grow so that it now has seminar centres in more than 150 cities in 50 countries and publishing interests in over 60 countries.