Rafael Stantandreu recommends Allen Carr's Easyway to Lose Weight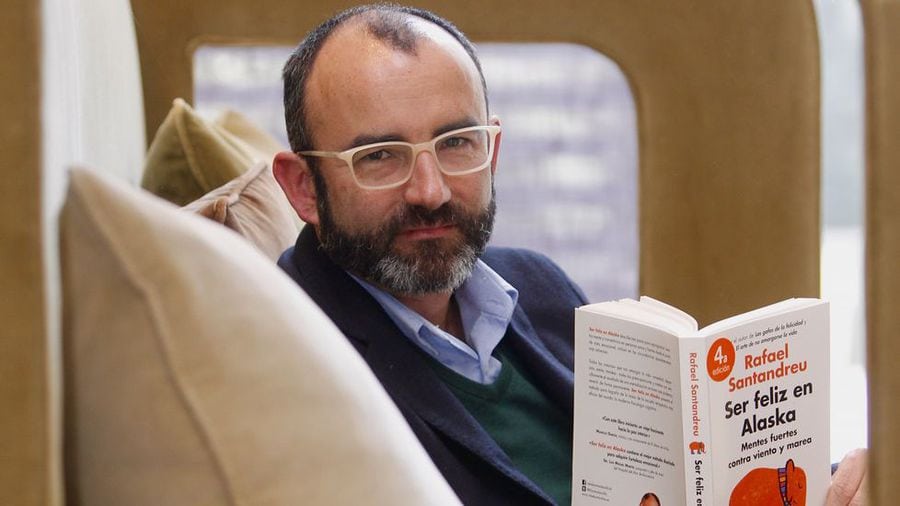 Rafael Stantandreu was a professor at Ramon Llull University and was editor-in-chief of the psychology magazine Mente Sana. After many years of practicing psychotherapy, he published his first book "The Art of Not Making Yourself Miserable" , which has become an international best seller. He now devotes his time to writing,  psychotherapy and the training of doctors and psychologists. He has stopped smoking, drinking and lost weight with Allen Carr's Easyway and he writes:
"Some consider me one of the best psychologists in Spain. Even in Europe. I don't know about that. But, in any case, Allen Carr is a million times better than me.
In the field of Psychology, Allen Carr is my hero. I consider him the "big master", the "guru", the "boss". And curiously, he was not a psychologist nor a medical doctor. He was just an extremelly inteligent man.
His merit is great. He showed us the power of the mind to create amazing phenomena like anxiety or withdrawal syndrome. And the power of mind to end it all.
His first achievement was the book The Easyway to stop smoking, a book which allowed us to quit the lethal addiction of tobacco in an incredibly easy and enjoyable manner.
After discover him more than 20 years ago, I spent my life studying his methods and principles. In fact, my books are abundantly based on that inspiration.
Thanks to Allen Carr's Easyway I discovered how to keep myself thin and in shape. And, of course, without any effort! Only with fun and joy.
Nowadays, healthy nutrition is one of my interests. I have fun cooking healthy food and giving my body and brain the best nutrients. Therefore, I feel healthier than a 18 year old.
Around the Internet, you may find videos of Deshun Wang, an oldman in his eighties. The guy works as a fashion model. You only have to look at his body: nice, strong and firm. He works out 3 hours a day at the gym and pays attention to his nutrition. Wang shows us we can feel great and in shape at any age!! You too can enjoy taking care of your body and feeling in great shape at both the mental and physical level. The best period of your life is waiting for you!
If you need more testimonials on the power of Allen Carr methods, click here and you will find famous people who stopped easily.
Good luck. I am waiting for you among the millions who have enjoyed the marvellous experience of quitting."
Read more about How to Lose Weight with Allen Carr's Easyway
From the desk of John Dicey, Global CEO & Senior Therapist, Allen Carr's Easyway