Rafael Stantandreu recommends Allen Carr's Easyway to Stop Drinking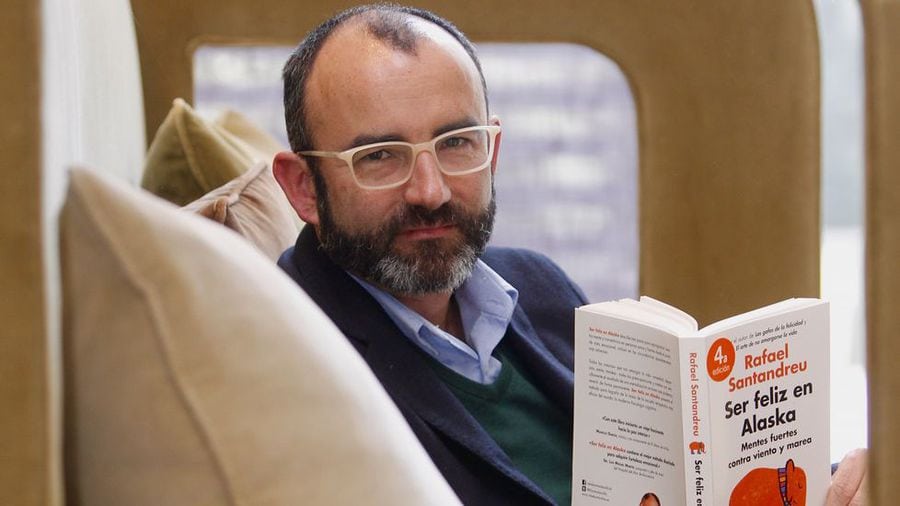 Rafael Stantandreu was a professor at Ramon Llull University and was editor-in-chief of the psychology magazine Mente Sana. After many years of practicing psychotherapy, he published his first book "The Art of Not Making Yourself Miserable" , which has become an international best seller. He now devotes his time to writing,  psychotherapy and the training of doctors and psychologists. He has stopped smoking, drinking and lost weight with Allen Carr's Easyway and he writes:
"Some consider me one of the best psychologists in Spain. Even in Europe. I don't know about that. But, in any case, Allen Carr is a million times better than me.
I have had the opportunity to verify every one of his statements. I have applyed myself his methods on quitting smoking, lose weight and controlling alcohol, and in the three cases, it has blown my mind.
Please, have an open mind and give him an opportunity. Allen Carr's Easyway says many things which may be surprising, but my friend, you are going to freak out when you see all the predictions acomplished.
Controlling alcohol is easy and marvellous. I did it a long time ago, exactly following the instructions of Allen Carr's Easyway: and everyday I feel stronger at a physical and mental level: happier and more energetic.
There are many irrational beliefs about alcohol. We have been brainwhased to think erroneously about it. But when you open your eyes about it, you'll discover you have the power and control.
You will enjoy using the power and control: it is easy and natural.
If you need more testimonials on the power of Allen Carr methods, click here and you will find famous people who stopped easily.
Good luck. I am waiting for you among the millions who have enjoyed the marvellous experience of quitting."
Read more about Allen Carr's Easyway to Stop Drinking
From the desk of John Dicey, Global CEO & Senior Therapist, Allen Carr's Easyway