29th November Marks 10th Anniversary of Allen Carr's Death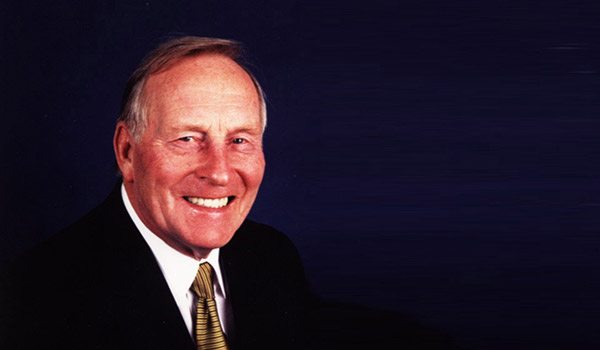 29th NOVEMBER 2016 MARKS 10th ANNIVERSARY OF ALLEN CARR'S DEATH
"Allen would never forgive me, or anyone else in the global Allen Carr family, if we spent the 10th Anniversary of his death surrounding ourselves with thoughts of doom and gloom. When, before he passed away, we discussed his memorial service he instructed me to make "damn sure" everyone had a great party and celebrated his life with passion and style. When the time came, following a beautiful memorial service, a real celebration of his life, as instructed, I had arranged a heck of a party for his friends, family, and colleagues, and we haven't really stopped partying since! Everyone at Allen Carr's Easyway is working tirelessly, with a smile on their face, ensuring that his legacy achieves its full potential. We're happy in our work and Allen wouldn't ever have had it any other way." John Dicey, Worldwide CEO & Senior Therapist, Allen Carr's Easyway
Allen Carr's Easyway remains the world's most successful stop smoking method, curing an estimated 30 million people of their addiction worldwide
Tuesday 29th November 2016 marks the 10-year anniversary of Allen Carr's death. Allen Carr was an accountant who smoked 100 cigarettes a day until he discovered the Easyway method and went on to write a series of bestselling books, most famously The Easyway to Stop Smoking. Far from losing momentum following his death, the organisation that survives him has gone from strength to strength, driven by his loyal team of close friends, family, and colleagues.
Allen Carr's Easyway has proven to be the most successful stop-smoking method of all time and It has helped millions of smokers from all over the world to quit.
Over 15 million Allen Carr's Easyway books have been sold in 57 countries and 38 languages around the world. Over 30 years, Allen Carr's Easyway method has cured an estimated 30 million people of their addiction worldwide. The average success rate for the method is over 90%, based on a three-month money back guarantee at the organisation's stop smoking centres.
Following his death in 2006, Allen's lasting legacy is a dynamic, on-going, global publishing programme which helps treat a range of issues. Following on from its phenomenal success in helping smokers, the Allen Carr's Easyway approach has also successfully been applied to tackle other problems including e-cigarettes, alcohol, weight, drugs, anxiety, debt, gambling, fear of flying and sugar addiction. Allen Carr's Easyway now has centres in more than 50 countries worldwide, and the network continues to grow each year.
Celebrity supporters, who continue to recommend the method, include Sir Richard Branson, Sir Anthony Hopkins, Ellen DeGeneres, Anjelica Huston and Michael McIntyre, to name a few.
A key point of difference between the Easyway method and others is that it focuses on the reasons why we smoke, rather than why we shouldn't or the disadvantages. Smokers already know that it is unhealthy, costly and often anti-social. Those attending the centres and reading the book are encouraged to smoke as usual until the session or book is completed, when they will stub out their final cigarette.
John Dicey, Worldwide CEO & Senior Therapist of Allen Carr's Easyway comments further:
"As a dear friend, I know Allen would be delighted to see the method he developed more than 30 years ago is still having such a positive impact, even after his death. He has a lasting legacy and continues to help people fight their addictions. Allen worked extensively on applying the method to other issues, drafting a huge quantity of texts before he passed away in 2006. I worked closely with him and was honoured that he entrusted me with the method, in the knowledge that I, along with other senior Allen Carr's Easyway therapists, was more than capable of editing his texts and updating them as required. A good example of this is how the method has been successfully applied to the recent phenomenon of e-cigarettes as well as to other addictions and issues such as debt and sugar addiction with books covering caffeine addiction, cannabis addiction and a variety of other, so-called harder drug addictions such as heroin & cocaine in the pipeline. Editing Allen's notes enables us to apply the method to all these other addictions, as well as making sure that in doing so, the method is delivered in a contemporary and up-to-date context."
It's thought that the many years Allen spent curing smokers in smoke-filled seminars at his stop smoking centres contributed to the illness that eventually killed him. That said, he was absolutely convinced that he would have died 20 years earlier if he had not quit when he did. Before he died, when asked whether terminal lung cancer was a price worth paying for helping so many smokers to quit he said:
"I'm informed that I've cured many millions of smokers – I have no doubt that this is a price worth paying. When I quit smoking, I became the happiest man on earth, and I still feel exactly the same way today."
Read more about 'How to Stop Smoking'
Read more about 'How to Stop Vaping'
Additional Coverage
http://www.businesswire.com/news/home/20161128005497/en/Allen-Carrs-Easyway-Stop-Smoking-Alcohol-Drugs