Allen Carr's Easyway to Stop Smoking now in Vietnam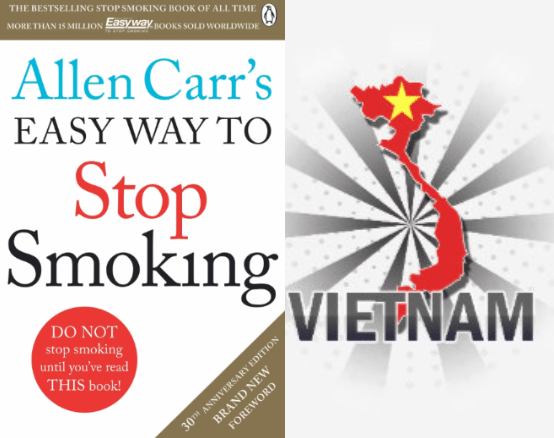 We're ABSOLUTELY delighted to announce that we have signed an agreement to take the world's bestselling stop smoking book of all time…to the Socialist Republic of VIETNAM.
Allen's Carr's Easyway has proved to be the most successful stop-smoking method of all time, curing an estimated 30 million people worldwide, offering access via the best-selling book, group seminars or the new online seminar programme. Allen Carr's Clinics are available in 50+ countries across the globe and the method is endorsed by a wide variety of celebrities and opinion formers. Michael McIntyre, Richard Branson, Chrissie Hynde, Sir Anthony Hopkins, Ellen DeGeneres, Lou Reed and Anjelica Huston are long-term supporters of Allen Carr's Easyway.
Following his death in 2006, Allen's lasting legacy is a dynamic, on-going, global publishing programme which helps treat a range of issues. Following on from its phenomenal success in helping smokers, the Allen Carr's Easyway approach has also successfully been applied to tackle other problems and issues including e-cigarettes, alcohol, weight, drugs, anxiety, debt, gambling, fear of flying, sugar addiction and Mindfulness.
Read more about Allen Carr's Easyway to Stop Smoking
From the desk of John Dicey, Global CEO & Senior Therapist, Allen Carr's Easyway