Go To Rehab? No, no, no!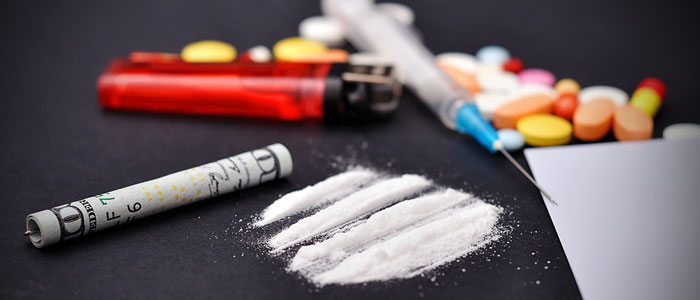 "They tried to make me go to rehab but I said, No, no, no."
Expanding Allen Carr's Easyway method to include setting people free from 'other drug' addiction was essential. Of course nicotine and alcohol are drugs – so we often find ourselves getting a little tongue-twisted when dealing with drugs such as cocaine, opium, heroin, marijuana, or prescription drugs. Should we simply refer to them as "drugs" – the clear implication being that we're referring to "other drugs" beyond nicotine and alcohol?
We do drugs!
Semantics aside – the important things is that we accurately describe what we do. We enable people addicted to drugs such as cocaine, opium, heroin, marijuana, and prescription drugs to set themselves free from their drug addiction.
Using Allen Carr's tried and tested technique we examine all the arguments "for" taking the drug and explain why, rather than being genuine, they are the result of brainwashing and the misreading of physical feelings that addictive drugs cause. The ending of the feeling of dissatisfaction that is caused by withdrawal from the drug is misinterpreted by the addict as pleasure or relief. In other words, the drug doesn't relieve the symptoms – it causes them. It's easy for the addict to lose sight of this fact – but grasping it is 'first base' in getting to freedom.
Rehab lasts for weeks – how long does Allen Carr's Easyway take?
Our live seminars take around 5 hours and it's a revelation to our clients when they realise that the facts about addiction are the complete opposite of what they believed to be true. Most addicts think addiction is 99% physical and 1% mental – yet it's the other way – it's actually 99% mental and only 1% physical. Knowing that as long as they 'get their head right' it can not only be easy to be free from cocaine, opium, heroin, marijuana, or prescription drugs but actually enjoyable is a huge relief for the clients who use our services.
Legal drugs or illegal drugs – addiction doesn't discriminate.
We've had clients who have been addicted to heroin, cocaine, ketamine, so called 'legal highs', as well as marijuana, and a whole host of painkillers.
Before you consider expensive residential rehab ask them if they'll put their money where their mouth is.
We are the only organisation of our type that offers a money back guarantee. If clients don't get free from their drug having passed through the programme – their fee is refunded in full. If you've had the misfortune to pay for even a short stay somewhere like The Priory or any other rehab centre, you'll no doubt be amazed that a treatment for drug addiction can offer our kind of money back guarantee. How can we do it? Because the method works.
'One to one' help wherever you are in the world
The seminars are conducted on a one to one basis – either in person at our London Centre – or via live video link to anywhere on the planet. So far we've held online one to one sessions with clients from New York to Los Angeles, and from Aberdeen to Antigua.
We take great care in the platform we use for the live video link and have found it to be extremely reliable and easy to use – both for the therapist and the client.
Applying Allen Carr's Easyway method to drug addiction, whether to illegal drugs, so called 'legal high' drugs, or prescription drugs has been incredibly rewarding for the team. The more people we can help – the happier we are.
Read more about 'How to Quit Drugs'
#QuitDrugs #DrugAddiction #BeAddictionFree #AllenCarr
From the desk of John Dicey, Worldwide CEO & Senior Therapist, Allen Carr's Easyway