Colleen Dwyer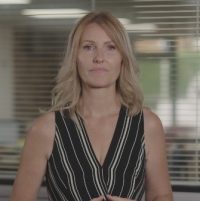 Colleen Dwyer is the Head of Global Corporate Sales for Allen Carr's Easyway Worldwide.
She used to smoke 60 cigarettes a day smoker and finally quit smoking by attending Allen Carr's clinic in London in 1999.
Colleen was so intrigued and impressed by the method that she left her role in finances to join Allen Carr's Easyway as a therapist in 2001. In the last 18 years Colleen has managed Global projects with Google, Life Technologies, Facebook and Vitality to bring Allen Carr's program to their employees in over 30 countries.
Alongside her continued role as a therapist, Colleen has worked with John Dicey presenting Allen Carr's range of videos and online video programs for, Stop Drinking, Weight Loss & Sugar Addiction, Enjoy Flying, Stop Gambling, Quit Caffeine, Get out of Debt, Quit Cocaine, Smart Phone, Dumb Phone (tech addiction), Quit Cocaine, and coming soon Quit Vaping & Quit Cannabis.