Get Free of Sugar & Carbs With Allen Carr's Good Sugar, Bad Sugar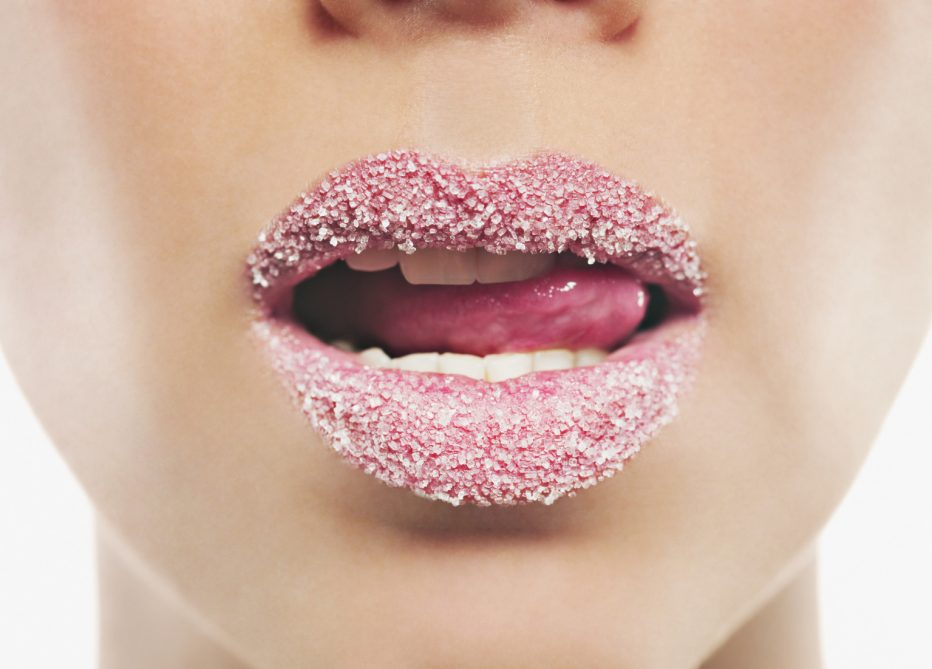 Get Free of Sugar & Carbs With Allen Carr's Good Sugar, Bad Sugar
"I know so many people who have turned their lives around after reading Allen Carr's books." Sir Richard Branson
The world's leading authority on addiction, Allen Carr's Easyway, has released a brand new title, Good Sugar, Bad Sugar , that targets the most common of modern day addictions; sugar. There is a global epidemic of obesity and type 2 diabetes that is fuelled almost entirely by the addiction.
How bad is it?
According to Public Health England, the consumption of sugary foods and drinks are fuelling the obesity crisis in the UK and costing the NHS £5.1bn a year. The warnings are stark: a 50 per cent rise in the death toll from type II diabetes in the next 10 years; yet it's not as straightforward as telling people to cut down. Sugar consumption is an addiction that begins at birth and at last there's a proven method to get free.
Good Sugar, Bad Sugar applies Allen Carr's Easyway method to the problem of sugar addiction, unravelling the brainwashing that makes us see sugary food and processed & starchy carbs as pleasurable or beneficial and replacing it with clearly explained logic.
Allen Carr's Easyway is the most successful stop-smoking method of all time. It has helped millions of smokers from all over the world to quit. Following on from its phenomenal success in helping smokers, the Allen Carr's Easyway approach has also successfully been applied to tackle other problems including e-cigarettes, alcohol, weight, illegal drugs, anxiety, debt, gambling, fear of flying and now sugar addiction.
John Dicey, Global CEO & Senior Therapist of Allen Carr's Easyway and co-author and editor of Good Sugar Bad Sugar comments;
"We are delighted to be able to launch this new title at such a key time, as sugar addiction has proven to be at the centre of a global health epidemic. Sugar and carb consumption is an addiction that begins at birth, but once you free yourself you'll enjoy better health, higher levels of energy, dramatically improved body shape and a happier, healthier lifestyle."
About the Authors
Allen Carr was an accountant who smoked 100 cigarettes a day until he discovered EASYWAY and went on to write a series of bestselling books, most famously THE EASY WAY TO STOP SMOKING. Now, over 13 million stop smoking books have been sold in 57 countries and 38 languages around the world. Allen's lasting legacy is a dynamic, on-going, global publishing programme which helps treat a range of issues including smoking, weight and other drug addictions.
John Dicey was an 80 a day smoker who had tried using every method he could find to kick his habit. In 1997 he attended Allen Carr's clinic in London and was astonished when he left the clinic a happy non-smoker. Inspired by his experience John contacted Allen Carr & Robin Hayley (now Chairman of Easyway) and trained as an Allen Carr's Easyway Therapist. John took over the London Clinic in 1998 and went on to personally treat more than 30,000 smokers and train a team of elite therapists. Today the organisation boasts a network of clinics across the UK with further centres in more than 150 cities across the world. John was appointed a main board director in 2002 and appointed Worldwide Managing Director & CEO in 2012.
Allen Carr's Legacy
Allen worked extensively on applying the method to other issues and addictions, drafting a huge quantity of texts before he passed away in 2006. He worked closely with John Dicey, entrusting him with the method, in the knowledge that he was more than capable of editing his texts and updating them as required. A good example of this is how the method has been successfully applied to the recent phenomenon of e-cigarettes as well as to other addictions and issues such as fear of flying, gambling, debt, and sugar addiction with books covering caffeine addiction, cannabis addiction and a variety of other, so-called harder drug addictions such as heroin & cocaine in the pipeline.
You can buy the book here:
Buy the'GOOD SUGAR, BAD SUGAR' book
Or read more about how Allen Carr's Easyway can help you quit sugar here:
Read more about 'How to Quit Sugar'
Why not join our facebook group for 'GOOD SUGAR, BAD SUGAR' and enjoy free of charge support from an experienced Senior Allen Carr's Easyway Therapist
Join the 'Good Sugar Bad Sugar' Facebook Group
See what one of the biggest selling newspapers in the UK says about Allen Carr's GOOD SUGAR, BAD SUGAR
#QuitSugar #BeAddictionFree #AllenCarr #Diabetes