How to stop smoking – from Allen Carr's Easyway to nicotine gum – The Sun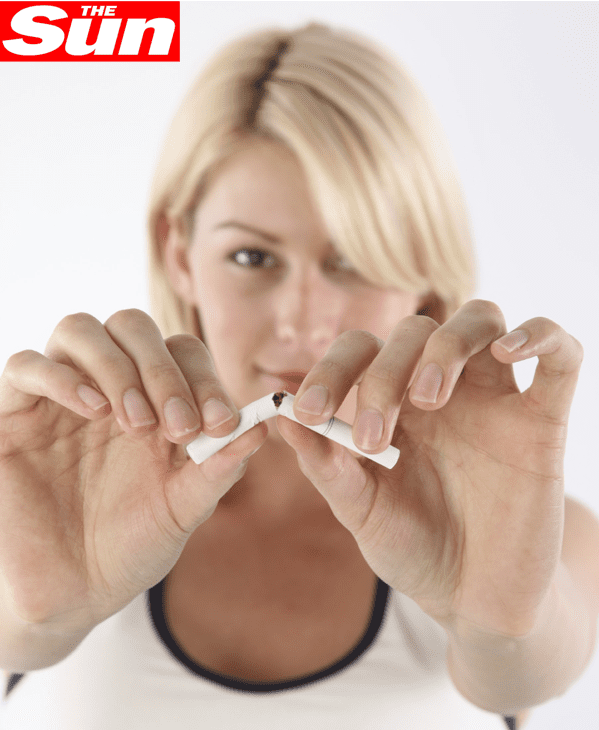 Allen Carr's Easyway to Stop Smoking Live Seminars, Online Video Programme, and books were mentioned in The Sun's coverage of the UK's National No Smoking Day
"How to stop smoking – from Allen Carr's Easyway to nicotine gum"
Ditch the fags with our handy guide on kicking your cigarette addiction
PACKING in smoking makes you live longer, reduces your chance of getting cancer, and can even boost your sex life… but despite that millions of people every year struggle to kick the addiction.
With the numerous health benefits ranging from finding it easier to breathe to enjoying increased fertility, we've listed below some of the ways you can free yourself from smoking…
Allen Carr's Easyway to Stop Smoking
Former chain-smoker Allen Carr's method for packing in cigarettes is famous all over the world.
The technique involves learning about how addiction works in order to explode some of the delusions as to why we might smoke.
His theory is that once people see smoking for what it really is they find it easy to quit.
The method can be learned through a book, a video, and also group meetings at Allen Carr Easyway Clinics up and down the country."
Read more about Allen Carr's Easyway to Stop Smoking & Vaping
From the desk of John Dicey, Global CEO & Senior Therapist, Allen Carr's Easyway