Irish Sunday Times: Allen Carr's Easyway Beats Health Service in Study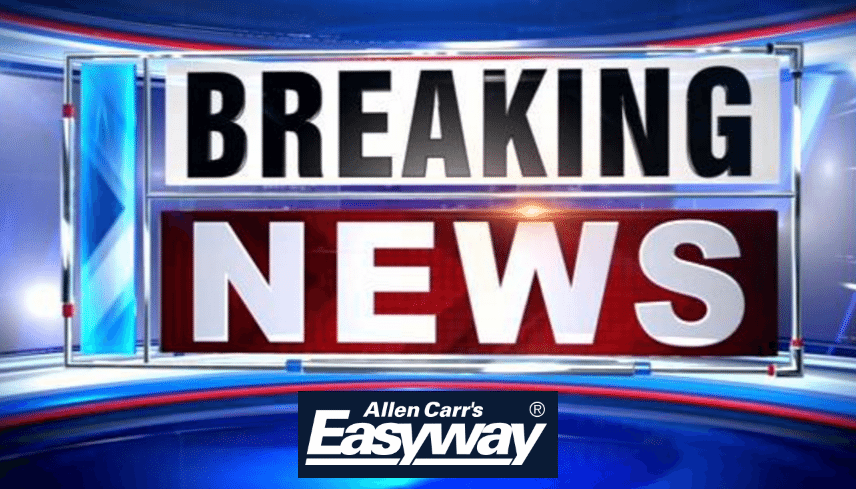 Here is an extract from the Irish Sunday Times:
"Irish Govt study proves Allen Carr's Easyway is more effective than conventional methods.
A technique to quit smoking devised by a Allen Carr has proved to be more effective at weaning people off cigarettes than the HSE's (Irish Health Department's) quit smoking scheme.
The first independent clinical trials of Allen Carr's Easyway technique to stop smoking — a method endorsed by celebrities such as Ashton Kutcher, Ellen DeGeneres, Richard Branson and Charlotte Church — show the programme is better than conventional ones after both one month and three months.
The TobaccoFree Research Institute (TFRI) began the first randomised, controlled trial into Carr's method, a cognitive technique that convinces smokers that nicotine dependence is illusory, after getting €190,000 in lottery funding from health minister James Reilly in 2015.
Three hundred smokers were recruited last year, with 151 attending Allen Carr clinics in Ireland and 149 referred to the HSE's Quit service. Preliminary analysis suggests the Allen Carr method is more effective than Quit at both one and three months.
After a month, 37.7% of those using the Allen Carr method had given up, compared with 20.1% using Quit. After three months 26.5% of the Easyway quitters were still off cigarettes, compared with 14.8% of those on the HSE scheme. The researchers used carbon monoxide breath tests to ensure those being studied were telling the truth."
Read the Irish Sunday Times article here
View Allen Carr's Easyway to Stop Smoking programmes
#QuitSmoking #BeAddictionFree #AllenCarr