Johnny Hallyday recommends Allen Carr's Easyway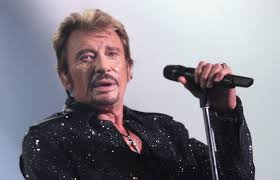 It is wonderful to hear that Johnny Hallyday has stopped smoking using Allen Carr's Easyway.
In his own words "I have not touched a cigarette since July, previously I couldn't stay away from them for more than two days. I followed the Allen Carr method. The session [at the Allen Carr center] lasted for more than four hours and I left disgusted with myself. My daughters are very happy. They told me: "This is the best gift that you can give us" and I feel much better"
Congratulations Johnny.
Read more about Allen Carr's Easyway to Stop Smoking & Vaping
From the desk of John Dicey, Global CEO & Senior Therapist, Allen Carr's Easyway
Other useful smoking resources