Wow! I Managed to De-stress & Ease My Anxiety at Christmas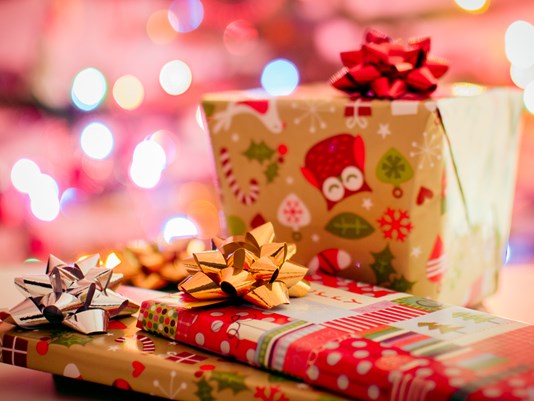 Wow! I Managed to De-stress & Ease My Anxiety at Christmas
"As the Christmas & New Year period approached I'd experience my annual build up of stress, aggravation, anxiety, and depression. It wasn't just about the financial pressures of gift-buying, shopping, and endless social gatherings – or even the predictable arguments between the kids, my partner, or visiting relatives – it was the whole package; the fatigue, gluttony, stress, the anxiety, and how it all used to make me feel. Using mindfulness revolutionised my Christmas last year, and now I can't wait for it to roll around again."
It was so lovely to receive that feedback from someone I suggested take a look at mindfulness as a solution to their seasonal misery. I had a feeling it might help them. Personally, I consider myself to be really lucky. Christmas has always been a fabulous time of year for me. I've always loved it. Can't get enough of it. But little did I know that mindfulness can not only be a remedy for the difficult periods/issues/challenges in life – it can be an amazing enhancer of moments which you already relish and enjoy.
So many people seem to reach for mindfulness when things are going wrong for them; stress, anxiety, and depression (in those circumstances it can literally be a lifesaver), yet so few people latch onto mindfulness to enhance their levels of happiness, enjoyment, and joie de vivre.
Hedonism; the pursuit of pleasure; sensual self-indulgence
I think that in some ways, certain types of people have 'super-mindfulness' qualities, that perhaps hedonism is 'Peak Mindfulness'. Not letting the moment pass without truly extracting the maximum yield of pleasure from it. The festive season is a seemingly never-ending smorgasbord of such moments.
Christmas is such a wonderful time for mindfulness; to really pause, focus, and experience "in the moment" every fabulous aspect of it. From the Christmas tree, to the baubles and even the wrapping paper, to the Christmas songs – there are so many beautiful smells, images, and sounds to soak up, to enjoy, to savour – as well as the food and drink of course.
Don't let any of those moments pass you by; the patterns, colours, and images on the wrapping paper, the individual needles on the tree, the divine smell of the tree, the colour, glint and gleam of the baubles, the look on your loved ones faces while you spend time together.
And of course, the mindfulness aspects of Christmas don't cause indigestion, weight gain, or guilt. Instead they help reduce stress and anxiety, and promote calm, happiness, and relaxation.
'Allen Carr's Easyway to Mindfulness' – more than just a stocking-filler.
Do you want to free yourself from worry and anxiety? Mindfulness lies at the heart of Allen Carr's philosophy which has transformed lives all over the world, setting out a wonderful practical pathway to help free millions in simple accessible terms.
Allen Carr's Easyway strips away the illusions that leave us prey to negative thoughts and behaviours, showing us how to gain clarity and control if we focus on who we truly are rather than being distracted by those things that harm and trouble us. The key to peace of mind lies within.
Find your Easyway to mindfulness
'The Conversation's' take on a Mindfulness Christmas
From the desk of John Dicey, Worldwide CEO & Senior Therapist, Allen Carr's Easyway
#Mindfulness #AllenCarr #ChristmasStress