Smoking & Vaping Center in Brighton
Allen Carr's Easyway has been helping smokers in Brighton to quit smoking easily, painlessly and without the need for willpower for over 15 years.
Our method focuses on why people continue to smoke despite the obvious disadvantages. We aim to change how you feel about smoking so that getting free becomes easy, enjoyable and you don't miss anything. It is also important that you carry on smoking including during the seminar until you're ready to stub out your final cigarette. Whether you live or work in Central Brighton or in Rottingdean, Albion Hill, Bevendean, Burgess Hill, Brunswick, Coldean, Ditchling, Falmer & Stanmer, Hanover, Hassocks, Haywards Heath, Henfield, Hollingbury, Hollingdean, Hove, Hurstpierpoint, Isfield, Kemp Town, Lancing, Lewes, Marina, Montpelier, Moulsecoomb, Newhaven, Ovingdean, Portslade, Peacehaven, Plumpton, Preston, Ringmer, Roedean, Saltdean, Seaford, Seven Dials, Shorham by Sea, West Blatchington, Withdean, Woodingdean or Worthing our seminars in Brighton can help you to quit smoking.
In Brighton we are also able to help you with quit drugs.
Unfortunately, due to Covid we are currently only offering Zoom seminars in Brighton online via your phone, tablet or desktop. The scheduled seminar dates are below. Please call 020 8944 7761 if you'd like to register your interest for future in-person seminars when they resume.
Nearby cities that also host quit smoking seminars: London, Southampton, Maidstone, Brentwood and Online Zoom Seminars
No substitutes or medications
The one-off seminar only takes 5 hours
No cravings
No weight gain
No changing your daily habits
No bad withdrawal symptoms
There's a reason we are #1 in Brighton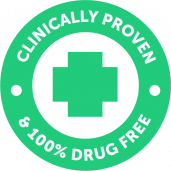 Allen Carr's Easyway method has been clinically proven in two randomised controlled trials. The results show it to be as good as, if not better than the UK's gold standard NHS 1-1 Quit Smoking Service1 and almost twice as effective as the Irish Governments Quit.ie service2 . It does not require the use of any drugs or nicotine products.
Over the last 30 years Allen Carr's Easyway has helped an estimated 30 million people in over 50 countries worldwide to be free.
We can help you too.
All policy holders of the award-winning health insurer Vitality Health can enjoy a 100% subsidy to attend our centres.
In other words in Brighton, it's free!
Live Seminar
Highest success rate
The most effective way of using Allen Carr's Easyway is to attend one of our live seminars in Brighton (up to 25 people).
Money-back guarantee*Full money back guarantee – if within three months from the date of your first seminar you are still smoking and decide not to quit your fee will be refunded in full. This guarantee will be invalidated in any of the following events (1) that you cancel, postpone or fail to attend any seminar or arrive over fifteen minutes late for any seminar (2) that you fail to attend at least two free back-up seminars within three months of the date of your first seminar (the second and third seminars are not a repeat of the first seminar and last approximately 2½ – 3½ hours each). Please note that at some clinics back-up sessions may take place on weekdays or online only. Please check with your local clinic. Promotions may not include the Money Back Guarantee.
Facilitator support by phone & email
From US$450
Don't just take our word for it
Here are some clients and some celebrities with their thoughts on Allen Carr's Easyway to quit smoking method.Not all of our celebrity clients attended one of our seminars in Brighton but it's fabulous to know that when you visit us you're receiving the same A-List service that they did.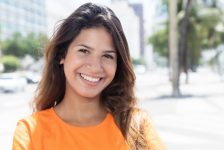 28 years smoking, 9 years quit on 12th November 2007, thank you Easyway xxx*
Jayne, Hove
*Results may vary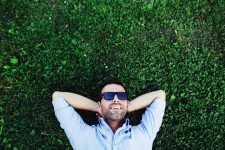 After 36 years of smoking 40+ cigarettes a day, Alan Carr rescued me from smoking! It's over 5 years ago that I quit, can't believe I did but did it so easily. Once you understand it, you are free! I used to live for cigarettes and the thought of quitting used to make me ill. Now I can't understand why I smoked for so many years!*
Tom, Brighton
*Results may vary
Been 3 years now and no cigarette. Still can't believe it and it was easy. Smoked all day at the seminar then just quit. Thanks*
Suzy, Peacehaven
*Results may vary
Quit smoking & vaping FAQs
Do you have questions about quitting smoking, our method or our programs? Then get in touch or visit our FAQ's section for more information
Featured question 1:
"Is vaping safer than smoking and is it harmful or bad for you?"
It is likely that vaping is safer than smoking but it is definitely harmful to you and definitely bad for you. Some people have compared vaping instead of smoking as being like falling from the 10th floor of a building rather than the 20th floor. There is integrity to this comparison although it's not a simple consideration.
The smoking & vaping seminar location – Brighton
Unfortunately, due to Covid we are currently only offering Zoom seminars in Brighton online via your phone, tablet or desktop. The scheduled seminar dates are below. Please call 020 8944 7761 if you'd like to register your interest for future in-person seminars when they resume.
How to get there – Directions to Metropole Hotel, Brighton
Other ways we can help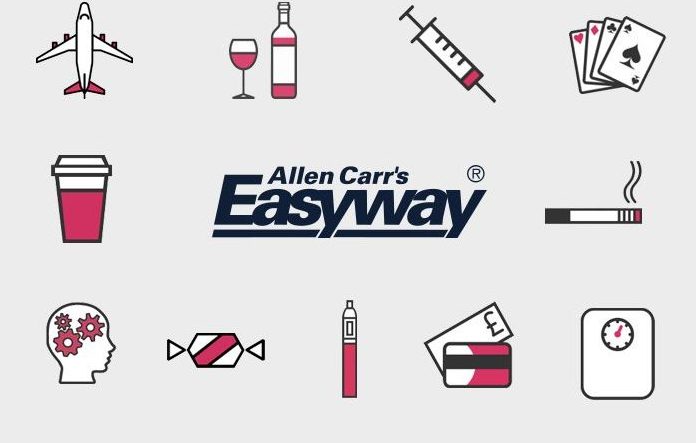 Do you need help with something else?
Our Therapist Team
"I've always thoroughly enjoyed working in Brighton. Who doesn't love a trip to The Lanes?
If I have time for a bite to eat I love Donatello's – fantastic Italian food.
There's always something exciting on at the Theatre Royal; musicals, comedies, all sorts.
Emma – Senior Allen Carr's Easyway Therapist, Brighton
Still have some questions?
Why not speak with a consultant. Our friendly team are standing by and happy to chat.
Click below to use live message chat online, or call us on
+ 44 (0)208 944 7761.
Where are we in Brighton?
Unfortunately, due to Covid, the Brighton center is currently only offering Zoom seminars online.
These can be attended from your own home via smartphone, tablet or desktop pc. They are conducted in small groups with a Senior Allen Carr therapist and just as effective as our in-person seminars.
The scheduled Zoom seminar dates are below. If you'd prefer to wait for in-person seminars to resume, please call 020 8944 7761 to register your interest and be kept informed of future local seminars.
All our seminars are run by fully trained and experienced Allen Carr's Easyway therapists who used the method to be free themselves and undertook our rigorous selection and training process to become qualified.
Vitality members – to book please call the center with your membership details.
Reception opening hours: 9am – 5pm Mon to Fri
Click to see seminar dates from all available locations
ACE USA Brighton, UK
Contact details:
View available seminars