Allen Carr's Easyway – 3 days 3 double-page spreads in the UK Press
Written by: John Dicey | Last updated: 14 Oct 20
Reviewed by: Colleen Dwyer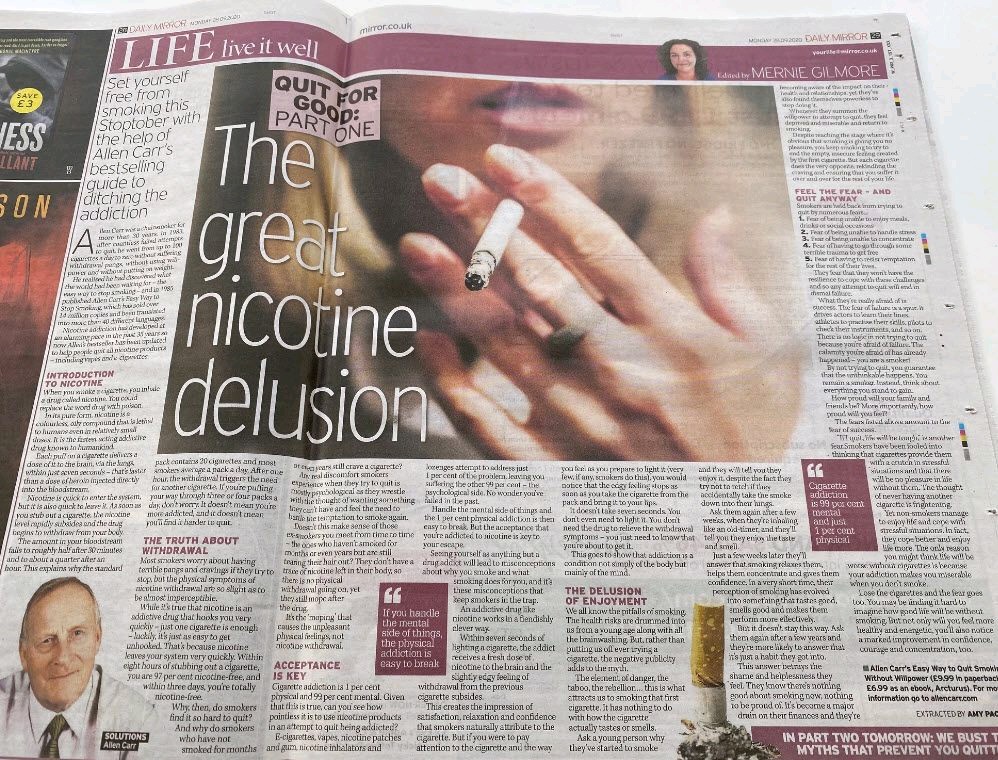 Three days and three double-page spreads in the UK's Daily Mirror, Daily Express and Daily Herald
We are delighted to see the UK National Press highlight Allen Carr's Easyway to Stop Smoking, our methods and the great nicotine delusion.
You don't need scare stories or shocking images of the harm that smoking does. You know that already.
Allen Carr's Easyway examines and corrects the misconceptions that keep all smokers trapped.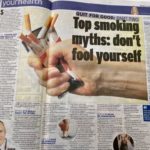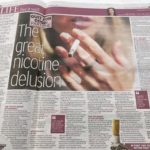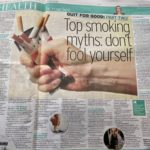 Other useful quit smoking resources