What happens in a seminar?
---
Overview
The 1-2-1 seminar is a private seminar with a facilitator and lasts for around 6-7 hours.
The seminar is led by an experienced Allen Carr's Easyway facilitator who successfully used the method to lose weight.
The seminar will prompt you to question the things that society has taught you about food and eating. Key principles will be suggested which. if you apply them, will lead to weight loss, increased vitality, and dramatic improvements in your general health and fitness without you feeling deprived.
The seminar climaxes with a 20 minute light relaxation session. This is just a light relaxation exercise that reinforces the main points of the session and is always a pleasant and calm experience.
Understanding why you gain weight
We do not use any scare tactics or shocking images of the harm that over eating causes. You know all about that already.
Instead we examine and correct the misconceptions that keep you trapped. We don't just look at the physical aspects but the mental aspects as well. You may be surprised that the issue is 1% physical and 99% mental.
This is the most important aspect of losing weight with Allen Carr's Easyway – as long as we 'get your head right' losing weight and controlling it is actually incredibly easy. We know at this point you will find this hard to believe but it only takes a few hours for us to show you how.
What keeps you from being the size you want to be?
People believe that they get some sort of genuine pleasure or benefit from the junk food. They fear that even if they do succeed in losing weight they will be miserable and feel deprived for the rest of their lives and so struggle to control it.
In addition to that fear, they also fear the downsides of over eating; the health worries, the stigma, the cost, the slavery and although they work hard not to think about them they remain like a huge dark cloud at the back of their mind.
These are the fears that keep them hooked.
The method removes your need and desire to eat junk food and over eat so removing the fears that keep you hooked.
Freedom
You will leave the seminar looking forward to a future of freedom. You'll learn to follow your natural instincts, avoid guilt and remorse, enjoy the flavours of fresh foods, re-educate your taste buds, and let appetite be your guide rather than your enemy.
There are no points to count or difficult recipes to follow as part of our weight loss seminars. There are no prescribed meal plans to stick to instead your relationship with food will have changed and enable you to really enjoy a healthier way of eating.
You will not miss anything!
Don't just take our word for it.
Naturally many of our clients who have lost weight prefer to remain anonymous whether they are celebrities or not but here are some celebrities with their thoughts on Allen Carr's Easyway.
(on Allen Carr's Easyway)
"I'm pleased to say it has worked for many of my friends and staff"*
*Results may vary
(quit smoking & alcohol)
"The moral of my story is that drugs, including tobacco & alcohol, only cause suffering. I used Allen Carr's Easyway & quit."*
*Results may vary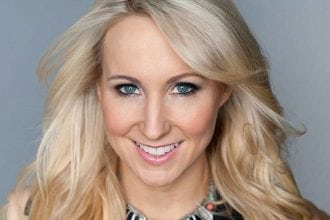 (quit smoking & alcohol)
"The best method to quit anything. I truly think if I wasn't a comedian, I would want to be an Allen Carr seminar leader!"*
*Results may vary
(weight loss)
"Some consider me one of the best psychologists in Spain. Even in Europe. I discovered how to keep myself thin and in shape. And, of course, without effort! Only fun and joy."*
*Results may vary
(quit smoking)
"If you want to quit… it's called the Easyway to Quit Smoking… I'm so glad I quit"*
*Results may vary
(quit smoking)
"It was such a revelation that instantly I was freed from my addiction"*
*Results may vary
(quit drinking)
"Sounds crazy…I quit and that was 3 almost 4 years ago. It really is easy"*
*Results may vary
(quit smoking)
"Allen Carr achieved what I thought was impossible – to quit a thirty year habit literally overnight"*
*Results may vary
Pink
(quit smoking)
"I quit when I got pregnant. Thanks Allen Carr's Easyway to Quit Smoking"*
*Results may vary
Hrithik Roshan
(quit smoking)
"I tried quitting five times before and failed then I came across Allen Carr's Easyway…If I can quit so can you!"*
*Results may vary
Our facilitators
All our seminars are run by our team of highly experienced facilitators who have all been where you are now and quit with Allen Carr's Easyway.
Have you been successful with Allen Carr's Easyway?
Have you quit with the method then why not tell us your story or see what else you can do to help spread the word.
Weight loss FAQs
Do you have any questions about losing weight, controlling weight, our method or our programs?
Then visit our FAQ's section for more information.
Shop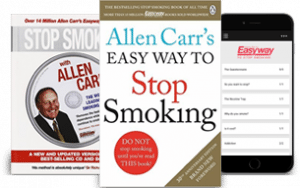 Visit our shop to purchase one of our best-selling books, AudioBooks, eBooks or Apps.
Most of our shop products cost less than a packet of cigarettes or a couple of drinks making the method accessible to all regardless of income.

Tell a friend about Allen Carr's Easyway
Do you know someone who would benefit from being introduced to Allen Carr's Easyway? Send them this page via email