5 tips for quitting cigarettes by AIA Vitality based on Allen Carr's Easyway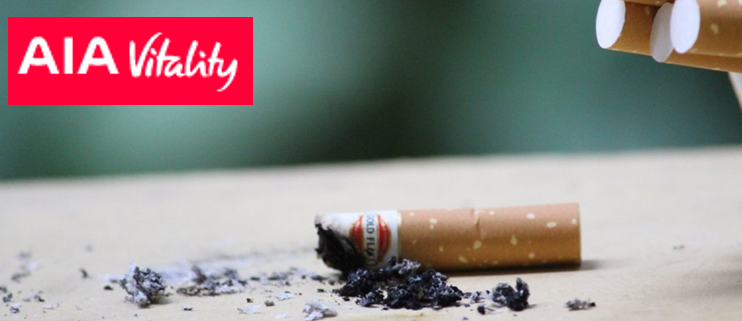 Extract from AIA Vitality article following an interview with Natalie Clays, Director and Facilitator at Allen Carr's Easyway Australia
Thinking about quitting smoking? It's one of the best choices you can make and here are a few tips to help.
Set a firm quitting date
Once you've set a date, carry on smoking as normal right up to that day. Don't try and cut down beforehand, because that's just going to make cigarettes seem more precious. Try to be aware of each cigarette that you smoke in the lead up to the cut off day and ask yourself, what exactly am I getting from this? Notice that your pulse and heart rate increase when you light up, it's the opposite of relaxation.
Recognise that smoking is the cause of discomfort (not the solution)
When it comes to smoking, it's how you feel when you're not doing it that's the problem. When you're not doing it, you feel empty, insecure, agitated, and anxious. All these feelings are caused by smoking, not relieved by them. It's like wearing a pair of shoes that are too small, so that you can experience the relief of taking them off. When you light up a cigarette, you're feeling how a non-smoker feels – back to normal. This is the crux of the illusion of pleasure that we think a cigarette gives us.
Understand that smoking is 99% mental
Don't avoid smokers or social situations – this implies that you're making a sacrifice rather than getting free of a drug addiction. Instead, try to watch how smokers behave. Notice how anxious and agitated they look when they can't smoke and recognise that cigarettes are the cause.
Avoid substitutions
Avoid any form of substitution. If you replace cigarettes with chocolate, you may gain weight and be miserable. Even the use of seemingly innocent substitutes like carrots or celery sticks will create and perpetuate a feeling of deprivation. Remember, you're not giving anything up – you're getting rid of smoking. Looking for a replacement would be like getting rid of a terrible cold and wanting to replace it with the flu.
Anticipate the reward
Look forward to quitting smoking. Rather than assuming you are going to feel deprived and miserable – focus on finally being freed from smoking.
Read more about Allen Carr's Easyway to Quit Smoking & Vaping
From the desk of John Dicey, Global CEO & Senior Facilitator, Allen Carr's Easyway