Natalie Clays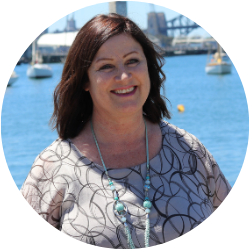 Natalie is Director and Facilitator of Allen Carr's Easyway Centers in Australia, New Zealand and the USA.
Born in the UK, Natalie worked as a buyer for a supermarket chain but was headhunted for a role in Sydney, Australia where she relocated in 2000.
A smoker of 20 years, she had tried every method imaginable to stop but failed miserably every time.
On the recommendation of a friend, she attended Allen Carr's Easyway seminar in Melbourne, Australia in June 2003 and walked out as a happy non-smoker. Impressed with how easy it was to quit, she immediately contacted the organization and signed up as a franchisee for New South Wales, Australia. 
She has since expanded her territory to include Queensland and Victoria, Australia and New Zealand and was recognized with Allen Carr's Easyway Lifetime Achievement Award in 2016.
Her quit smoking seminars have taken her all over Australia including Sydney, Melbourne Brisbane, Adelaide, Darwin, Townsville, Mackay, Newcastle, Dubbo, Wagga Wagga, Moree, Geelong, Broken Hill and Lizard Island and further afield to Saudi Arabia, Bahrain and Papua New Guinea.
In 2020, she relocated to Boulder, Colorado to set up operations in the USA (and indulge her love of skiing!)