Southampton Centre – West Quay Road
For more than 40 years, Allen Carr's Easyway seminars have been
helping people in Southampton stop smoking, quit drinking, give up
drugs, and lose weight without requiring willpower. In addition to
our self-paced online programs to learn mindfulness for help with
anxiety, depression, and stress.
We don't focus on the downsides of your addiction or issue – you know all about those already. Instead the seminar answers the question "What's so great about it and why do I find it so hard to stop in spite of the obvious disadvantages?" Understanding that is the key to being set free.
The approach is simple, logical and can even help those who are not sure they want to quit.
Whether you live or work in Shirley or Ocean Village in Bitterne Village, Eastleigh, Fareham, Gosport, Marchwood, Millbrook, Portsmouth, Portswood, Romsey, Sholing, Swaythling, Testwood, Woolston,  or anywhere in Southampton or Hampshire our seminars can help you.

No substitutes or medications

The seminar takes only 5-6 hours

50 million helped worldwide

Requires no willpower
No bad withdrawal symptoms
Addictions & Issues available at the Southampton centre
Finding the Southampton centre
All our seminars are run by fully trained and experienced Allen Carr's Easyway therapists who used the method to free themselves and undertook our rigorous selection and training process to become qualified.
Southampton
Address
Allen Carr Easyway, Ibis Hotel, Southampton, Southampton, SO15 1RA
Download directions as PDF
For full details of how to get to the centre by car and public transport including directions from the station to the centre please look at the attached PDF directions.
Parking
Free parking is available at the hotel.
Contact
Reception opening hours: 9am – 5pm Mon to Fri
The Easyway method: How does it work?
We aim to change how you feel about your issue so that getting free becomes easy, enjoyable and you do not miss anything.
We help you to understand your addiction or issue
We show you how to transform it
We remove the fear so you can set yourself free
Our seminars & programmes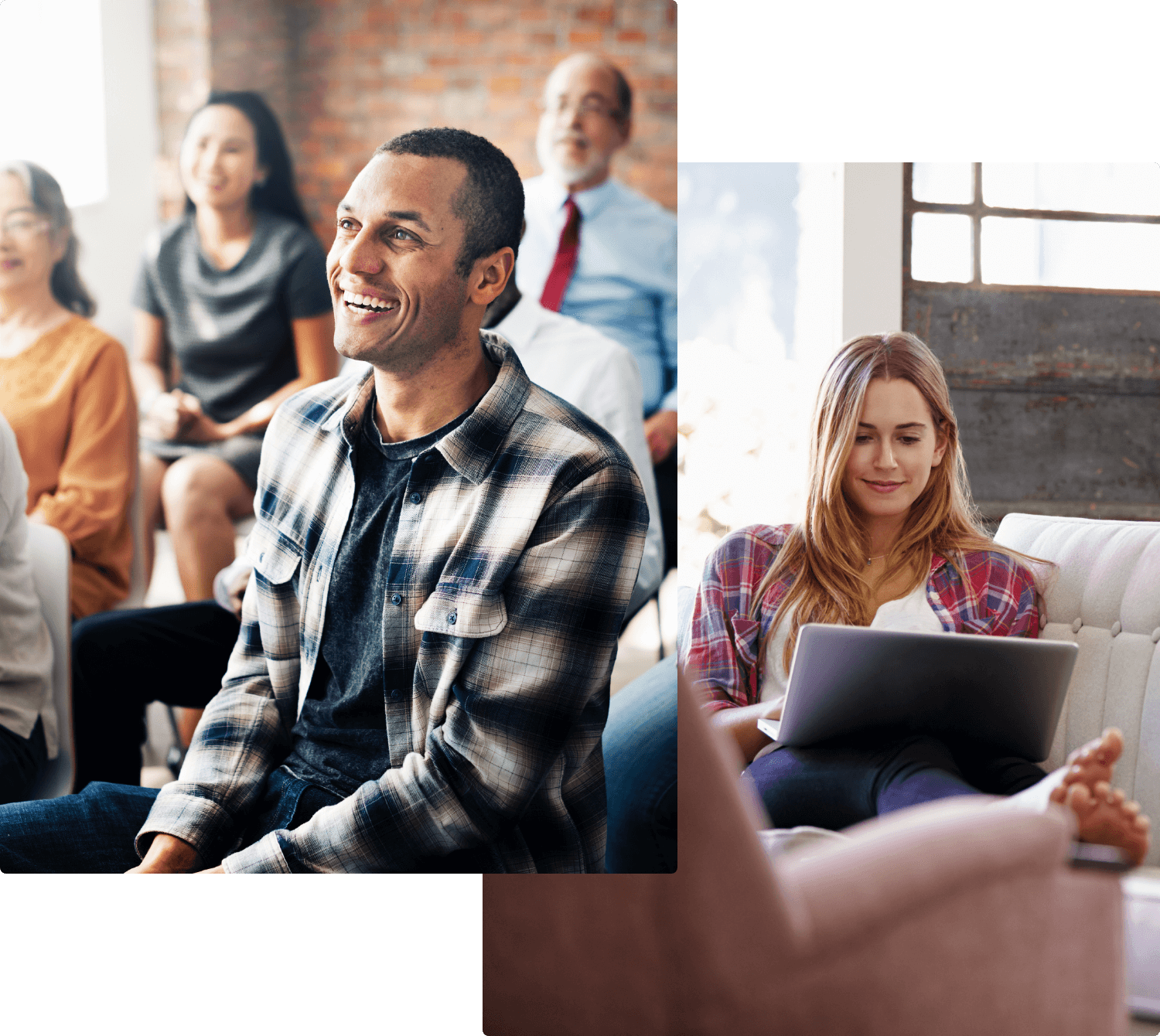 Live group seminars
Highest success rate
Our one day seminars are the most effective way of using the method.
Available either at one of our centres (up to 25 people) or online via Zoom accessible by smartphone or computer (up to 15 people).
In addition there is our online mindfulness group seminar to help with anxiety, stress and depression which is an 8 week course and available via Zoom.
Money back guarantee for seminars (excl. weight & mindfulness)
Our therapist will guide you through your journey, helping you to understand your addiction and why you have found it so difficult to quit in the past.
Prices from US$495 – choose your issue
Live one-to-one seminars
Highest success rate & Complete privacy
Our live one-to-one private seminars last for around 6 hours and are led by an experienced Allen Carr's Easyway therapist.
The live seminars are also available online using Zoom via a computer, tablet or smartphone and for smoking a 1-2-1 seminar can be arranged in your own home.
Money back guarantee for seminars (excl. weight & mindfulness)
Our therapist will guide you through your journey, helping you to understand your addiction and why you have found it so difficult to quit in the past.
Prices from US$2250 – choose your issue
Online video programmes
Most convenient
These programmes are available anytime and anywhere from our website.
They are a recorded video programme that you stream to your phone or computer and are presented by one of our most experienced facilitators, who has personally helped 1,000s of people.
The video programmes have been designed to be watched in one sitting but are broken down into section for ease of access.
Once you purchase you will have unlimited access to all parts for 15 to 75 day (depending on your selection).
Prices from US$59 – choose your issue
Vitality customers go free!
We partner with the insurance and investment provider that rewards you for healthy habits. When you join Vitality, you can attend one Allen Carr stop smoking group seminar, as part of your plan, at any one of our centres around the UK or online.
Vitality members – to book please call the centre with your membership details.
Free Online Consultation
Not sure if you are ready?
Daunted by the prospect of what changing your habits will mean for you?
Want to stop, but concerned that you'll find it tough?
We can help you to understand and remove those fears and in so doing, make quitting or losing weight easy.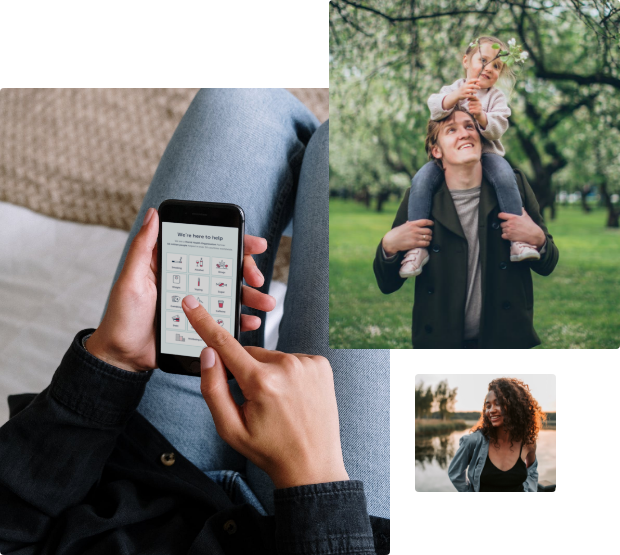 Trusted by the world's leading brands
Want a healthier, happier workforce?
The health of your business depends on the health of your employee population. A healthier, happier, more contented workforce creates a more productive workplace environment and a great return on investment.
Success Stories
Don't just take our word for it, read what some clients, celebrities and medical experts say about how to stop smoking with Allen Carr's Easyway method.
Client & Celebrity Videos
Oliver Lewis
Alcohol, Smoking and Vaping
Ashton Kutcher (Actor & Model)
Smoking and Vaping
Dave Fenton, US
Smoking and Vaping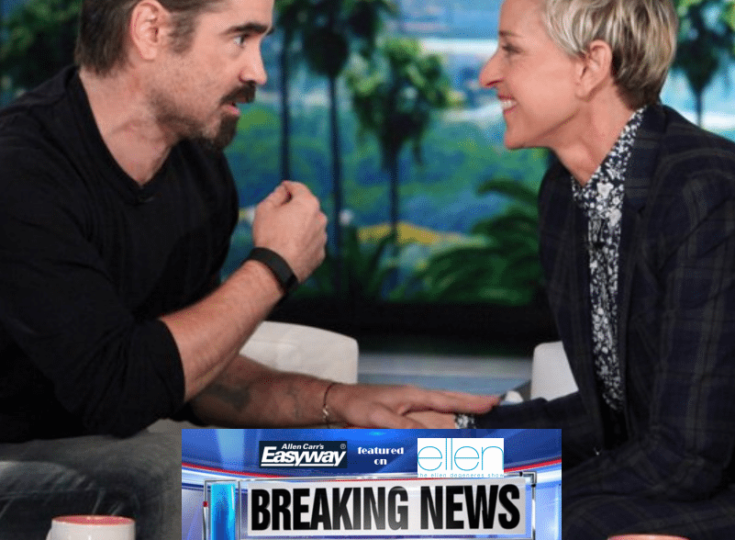 Ellen DeGeneres (Comedian, Chat show host & Actor) & Colin Farrell (Actor) (subtitles)
Smoking and Vaping
OMG. I was lucky enough to have Sam. She was absolutely fantastic. I went through such a range of feelings, emotions, expectations, realisations. She slowly, clearly and methodically covered everything I was thinking, worrying about, doubting….. how she did the whole day, chatting so engagingly, being so kind, understanding, inclusive, positive…. huge hats off, she deserves a medal. I came in positive, got quite emotional as I wasn't sure I was ready (I was, but I was an addict making excuses), became very nervous about failure, and now I'm completely happy and ok and I genuinely don't want to smoke. Sam – thank you. You were fantastic today and I feel relief that nicotine isn't in control anymore. And god knows how, but that big monster isn't bullying me tonight (first night), I'm completely ok with it. I really feel like I have the tools to deal with this. Thanks so much.
I smoked for 20 years. I live in Turkey. I used to "smoke like a Turk". I broke free from the nicotine addiction with the seminar about 6 months ago. Unless someone reminds me or I go to some smokey venue I don't even remember that cigarettes exist. The thought of smoking or nicotine does not cross my mind at all anymore. I did gain some weight but with my newfound energy level and lung capacity I managed to lose much more weight than I gained.
The easyway method has really helped me get my life back only much healthier!
At age 50 I am running again and enjoying a very active lifestyle – I can breathe now, I feel so much more energy and I never even missed smoking!
Having read the easy way to quit smoking book years ago and successfully quitting i don't know why I waited so long to apply the same to drinking.
The day seminar hosted by Chris was surprisingly enjoyable!
I feel I have the insight to stay booze free but happy to hang out with other drinkers.
So nice to have a doom and gloom free approach laid out in simple terms. I am extremely grateful
Chris was extremely relatable and professional.
Just to let you know that I haven't felt the need for a cigarette since I visited the clinic on 09/08/2011.
I had been smoking for 35 years up to 25-30 cigarettes daily often chain smoking. I had tried all other methods including the book but the longest I managed was a year.
This time I feel different and although I am only three months free so far I feel so happy and am enjoying life as a non smoker.
I don't even think about them. I am healthier, fitter and slimmer. I found the clinic brilliant and came out of it on a high which I am still enjoying.
The only reason I am writing this mail is that I am cleaning out my mailbox but couldn't delete the mail without telling you how beneficial I found the clinic.
It has been about 5 years [since I stopped smoking].
I started smoking when I was about 10-11 years old, and I smoked about 20 cigarettes a day when I was about 14 years old.
Fortunately, I successfully quit cigarettes!
I am truly successful.
I no longer feel dependent and craving for cigarettes.
I don't need to smoke in my heart!
it worked! I'm an ex-heroin and crack addict who managed to quit those, and then tobacco, but for some reason went back to weed and struggled to stop. Now I'm free!
Cannabis, Cocaine, Drugs and Smoking
Smoking, Vaping and Wellbeing at Work
Frequently asked Questions
What is the money-back guarantee?
Our Money Back Guarantee applies only to our seminars for smoking, vaping, alcohol, & 1-1 drugs.
The reason we offer a money-back guarantee is so that people can try our approach without a financial risk. We are unique amongst established smoking, alcohol and drug addiction cessation services in offering this kind of guarantee.
Less than 10% of our clients make a claim but as long as you complete the programme as specified in our terms below, we will be more than happy to refund your fee.
How successful is Allen Carr's Easyway? / What is your success rate?
The success rate at Allen Carr's Easyway Centres is over 50% after 12 months as indicated in independent scientific studies in peer review journals1.
It is also more effective than established government programmes including the gold standard NHS 1-1 service & the Irish Health Service's Quit.ie based on two randomised controlled trials published in a peer reviewed journals.
Do you have any online video products?
Yes are online video programmes are available for all addictions and issues and you can watch them anytime, anywhere:
Smoking> Vaping> Alcohol> Caffeine> Cannabis> Cocaine> Debt> Emotional Eating> Exercise & Fitness (coming soon)> Fear of Flying> Gambling> Sleep (coming soon)> Stress > Tech Addiction> Weight Loss & Sugar Addiction> Worry (coming soon)
The online video programmes last between 1 ½ and 6 hours and are the most immediate way of accessing Allen Carr's Easyway, when you want, where you want.
The online video programme is presented by one of our most experienced therapists, who has personally helped tens of thousands of people, including many celebrities.
Is there parking available at the Southampton Centre?
Free parking is available at the hotel.
Useful quit smoking articles & news
WHO today launches a global campaign called "Commit to Quit" and Allen Carr's Easyway will be one of only 8 partners including Google, Amazon, Faceboo…
When you stop taking nicotine whether through smoking cigarettes or vaping you will suffer withdrawal as with any drug. This page explains why, what y…
Discover our top 10 tips to stop smoking for good and understand the different methods for smoking cessation, how they work and the differences betwee…