There's a reason we are #1 in the world
---
"I had £70,000 of debts and ignored and ignored. I didn't open the post. I was skeptical but it has changed my life completely and am in control."*
– Rozzie, London
*Results may vary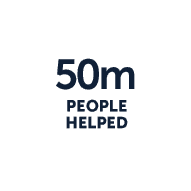 Over the last 30 years Allen Carr's Easyway have helped an estimated 50 million people in over 50 countries worldwide to be free.
We can help you too.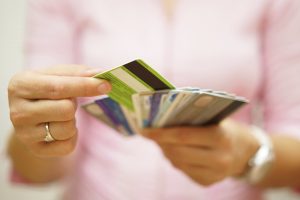 "In debt, paying it all off, getting in debt, paying it all off etc etc. Bringing it all together in the forefront of my mind has helped me accept that I am in debt and I am now getting out of it. I have also beaten my addiction to buying junk. Spending money on stuff I don't need, want or use. Just wish I had read it sooner!"*
– Joanna, New York
*Results may vary
What happens in an online video programme?
Overview
This is a video-on-demand complete get out of debt programme and is presented by one of our most experienced therapists, who has personally helped thousands of people including many celebrities.
The presentation is broken down into 6 parts, averaging around 35 minutes, creating a total length of 31/2 hours. It has been designed to be watched in one sitting although you will have access for 15 days. If you are unable to watch in one day, we suggest watching Parts 1-3 one day, and Parts 4-6 the following day.
Only From US$134
Understanding why you overspend
We examine and correct the misconceptions that keep all over spenders trapped. Our simple approach is entirely unlike conventional methods that rely on willpower. Instead, Allen Carr's Easyway tackles the core beliefs that make overcoming the desire to overspend so difficult.
We enable people to radically change the way they think and feel about spending, so the addiction to junk spending is stopped
Only From US$134
What is it that keeps you spending?
Over spenders believe that they get some sort of genuine pleasure or benefit from spending – that it helps them enjoy life, handle stress and relax. For this reason they fear that even if they do succeed in stopping they will be miserable and feel deprived for the rest of their lives.
In addition to that fear, over-spenders also fear the downsides; the cost, the stigma and the slavery. Although they work hard not to think about their fears, these remain like a huge dark cloud at the back of a spender's mind.
The method removes your need and desire to over-spend and removes the fears that keep you hooked.
Only From US$134
Freedom
The presentation removes any feeling of deprivation leaving you in the right frame of mind to get out of debt. By following some simple instructions you will be able to be free of debt.
You will not miss over spending!
You can start right now, wherever you are, as long as you have a broadband connection.
The on-demand service is available 24/7.
Only From US$134
Your Allen Carr's Easyway programme
Your journey starts here
Don't just take our word for it
Here are some clients and celebrities with their thoughts on Allen Carr's Easyway.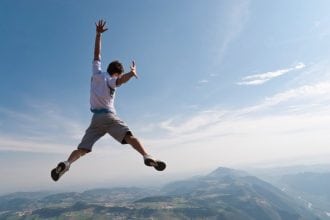 This has changed my life. Sounds dramatic but it's true.
I didn't know how to get out of the spiralling debt each month sinking a little further and the panic rising and keeping me awake.
Six months later I'm now heading the right way, reducing my debts every month but also feeling in control and choosing what I want to spend and enjoying it rather than feeling like I can't enjoy myself whilst I have debt. Follow the rules they set. it works if you do. if you don't follow them….well*
Francis Lee
*Results may vary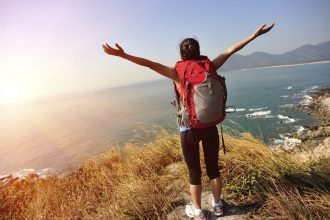 For years and years I have been in debt, paying it all off, getting in debt, paying it all off etc etc. A vicious and frankly tiring circle.
Yes, I already know everything they say – but bringing it all together in the forefront of my mind has helped me accept that I am in debt and i am now getting out of it. I have also beaten my addiction to buying junk. Spending money on stuff I don't need, want or use.
Just wish I had done it sooner! I didn't realise then that I had nothing to lose by starting immediately, just lots to gain!*
Joanna
*Results may vary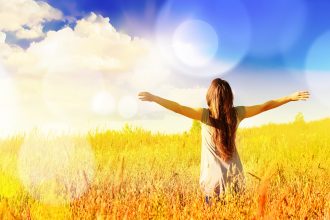 I was bankrupt 10 years ago after 10 years of living in debt which spiraled out of control, and have been constantly in debt ever since. Living within my means is something I have been juggling to do on a daily basis.
If you are in debt, there is a good chance it is down to your spending habits. No matter how much money you may be able to earn, as most of us have experienced first hand, it is only too easy to overspend what you have coming in.
If you are serious about getting out of debt and stopping the 'junk spending' , it really does help.!*
Anna
*Results may vary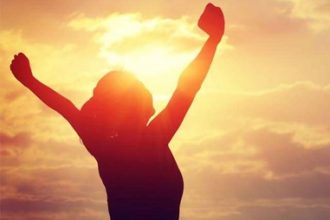 Came across this one by chance and had been struggling to get on top of my debt and within days it changed my thinking and stopped me using my credit card to buy things i don't need..result!
Allen Carr truly is an unsung hero.*
Lindy Lou
*Results may vary
Online Video Programme FAQs
Do you have questions about what internet speed you need to watch the video or how to extend your subscription? Then get in touch or visit our FAQ's section for more information
Featured question:
"What to do if you have paid but did not receive the email instructions and video"
The first thing to do in such a situation is to check your junk email folder in case the email has been put there in error by your email system.
If the email is not present in your junk or inbox and you have refreshed your email then please contact mail@allencarr.com giving your name, email address, online video programme you purchased and date explaining the situation. A member of the team will then look into the issue and contact you as soon as possible.
Have you been successful with Allen Carr's Easyway?

Have you got out of debt with the method? Then why not tell us your story or see what else you can do to help spread the word.
Other ways we can help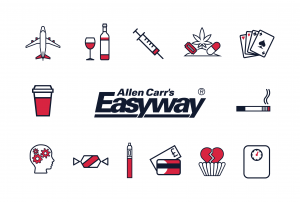 Do you need help with something else?
Shop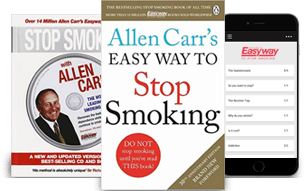 Visit our shop to purchase one of our best-selling books, AudioBooks, eBooks or Apps.
Most of our shop products cost less than a packet of cigarettes or a couple of drinks making the method accessible to all regardless of income.

Tell a friend about Allen Carr's Easyway
Do you know someone who would benefit from being introduced to Allen Carr's Easyway? Send them this page via email