What's included?
Would you like to know how to break phone addiction and how to beat technology addiction?
Our programme is presented by one of our most experienced therapists, who has personally helped tens of thousands of people, including many celebrities.
It is designed to help those seeking help because they are addicted to facebook, those suffering with social media addiction, as well as those seeking video game addiction treatment.
Access to pre-recorded videos in 4 parts
5 hours total duration
15 days access
Language – English
Subtitles in English (just click cc on the video)
We promise no scare tactics
We recommend you watch in one sitting but if time is an issue we suggest watching Parts 1-2 one day, and Parts 3-4 the following day
What happens in the online video programme?
Our quit tech & gaming addiction help programme is the quickest, easiest and most immediate way to learn how to beat technology addiction, how to stop video game addiction and how to stop being addicted to your phone from the comfort of your own home.
We help you to understand your addiction or issue
We show you how to transform it
We remove the fear so you can set yourself free
The constant use of digital devices is sold to us as the essential route to success, sociability, knowledge and awareness.
Without them, how can we stay in touch both with our friends and what's going on in the world?
People who don't buy into this are branded technophobes, and you run the risk of being mocked if you're not up to speed with the latest news, gossip or gaming news Perhaps you believe this is all true.
Perhaps you believe that your phone, your online gaming, your complete immersion in social media keeps you in control, thriving and aware of where the fun is.
But ask yourself, Do you feel in control?
Do you feel like you're thriving?
Are you really having fun?
Be absolutely clear about this.
You've nothing to lose by escaping the digital trap.
Life without the slavery of addiction is not something to fear.
It's something to look forward to with excitement and elation.
Understanding why digital tech is controlling your life
We examine and correct the misconceptions surrounding digital tech and your smart phone.
Smartphones, laptops, tablets, social media, online gaming… All these things offer us incredible benefits. The digital revolution can be summed up in two words "speed" and "convenience" but the more we embrace it, the more we detest it.
The easier it becomes to use, the harder we find to unhook from it. And the more we speed things up, the less time we seem to have.
Our task is to enable you to access the benefits without risking the pitfalls of social media addiction.
What is it that keeps you hooked?
We examine what it is that keeps you checking social media or playing online games and correct the misconceptions that keep you trapped.
"Should I click this link or read on?", "Have I got time to play this game?", "Will I miss out if I don't play?", "Should I check that message or post?", "Will I miss out if I don't check it?"
Our simple approach is entirely unlike conventional methods that rely on will power.
Instead, Allen Carr's Easyway explains the nature of the digital trap thereby stripping away the illusions that leave you prey to negative thoughts and behaviour, both of which lead to social media addiction and tech addiction.
Finding Freedom
You will finish the on-demand video looking forward to a future of freedom.
The presentation helps you understand the digital trap, leaving you in the right frame of mind to enjoy the benefits of modern technology without the obsession.
By following some simple instructions you will be free!
You can start right now, wherever you are as long as you have a good internet/Wi-Fi connection.
The online video programme is available 24/7
Success stories
Don't just take our word for it, read what some clients, celebrities and medical experts say about how to beat technology addiction, as well as other addictions and issues, with Allen Carr's Easyway method.
I was wasting a lot of time on fb, new sites , and numerous other sites online arguing with trolls, buying unnecessary crap that popped up in advertisements on games I was playing, and ignoring my loved ones, until this.
Now, I'll go a whole day not even knowing where the heck I put my phone at 8 hrs before. Lol.
You wouldn't believe how much you can get accomplished if you put the phone down.
I was very skeptical.
At first I was bored and couldn't for the life of me understand why it was so repetitive but that is how it works!
It is basically deprogramming you. You use your phone as usual at first but you will find yourself making small changes as you go.
I have tried to quit on my own multiple times. This time it actually worked. The desire to spend every waking moment on my phone is gone.
And you CAN use social media just in a non addicted way.
This is a guide most people now need as we are all addicted to these devices no matter how we try to claim otherwise.
All of us get sucked in by notifications and apps to make life easier and spending less time on a screen is a great idea
Goes way behind usual tips to disable notifications etc. Really a mindshift shift required to break free (like all addictions). Highly recommend. 5*
Frequently asked questions
This method sounds too good to be true. What proof do you have that it works?
The numbers speak for themselves. The method has helped more than 50 million smokers throughout the world, most of whom arrived by word of mouth following recommendations of a friend, family member, or colleague who had quit.
We work with thousands of organizations in dozens of countries throughout the world and assist their employees to quit smoking.
Our customers include organizations such as Microsoft, BMW, HP, IBM, Ford, Sony, Virgin, Google, and Unilever.
These organizations would not have sought our assistance unless the method worked.
Furthermore, a number of independent academic studies have been conducted into the method, including a study conducted at the University of Vienna that indicated that even after 3 years, the success rate of the method exceed 51%, a phenomenal figure when compared with any of the other methods.
Two randomised controlled trials confirmed the world class effectiveness of the method.
What is the difference between Allen Carr's Easyway and other methods?
Most quitting methods are, for the most part, based on willpower – this means that you have to use your willpower in order to overcome your desire to smoke.
Allen Carr's Easyway is not based on willpower.
Its only purpose is to negate your desire to smoke / drink / take drugs / eat junk food  forever, and as such, it is – easy.
The goal is to enable you to be free immediately, free of any adverse effects, without having to take anything or replace what you are using.
It is also scientifically proven in randomised controlled trials and approved by NICE who say it is cost effective and cost saving to the NHS in the UK. (NICE is a government body in the UK whose role is to improve outcomes for people using the NHS).
Where do I login?
Once you have bought your online video on-demand programme you will receive an email as well as log in details to the My Account area of the website.
The My Account area of the website is found in the top right corner of every screen
Just log in and you will be able to start viewing the product that you bought.
Why do I need the method? I can quit on my own
Statistics have shown that the success rate of quitting on your own is less than 3% after a year.
People have all types of erroneous perceptions about their addiction or issue.
The fact that you have been doing this for so many years does not mean that you understand how the addiction or issue mechanism works, in the same way that if you drive a vehicle, you won't necessarily understand how the engine works. If you need help or a repair, you approach a qualified professional.
At Allen Carr, we specialize in helping people with addictions and issues. We have assisted tens of millions of people and set them free. The purpose of the programme is to share the data that we have accumulated with you and to assist you to perceive things truly and clearly, perhaps for the first time in your life.
The difference is not only in the significantly higher success rate than self-quitting, but also in the quality of quitting—the goal is to quit, but continue enjoying life without feeling a lack or sacrifice.
Useful technology articles & news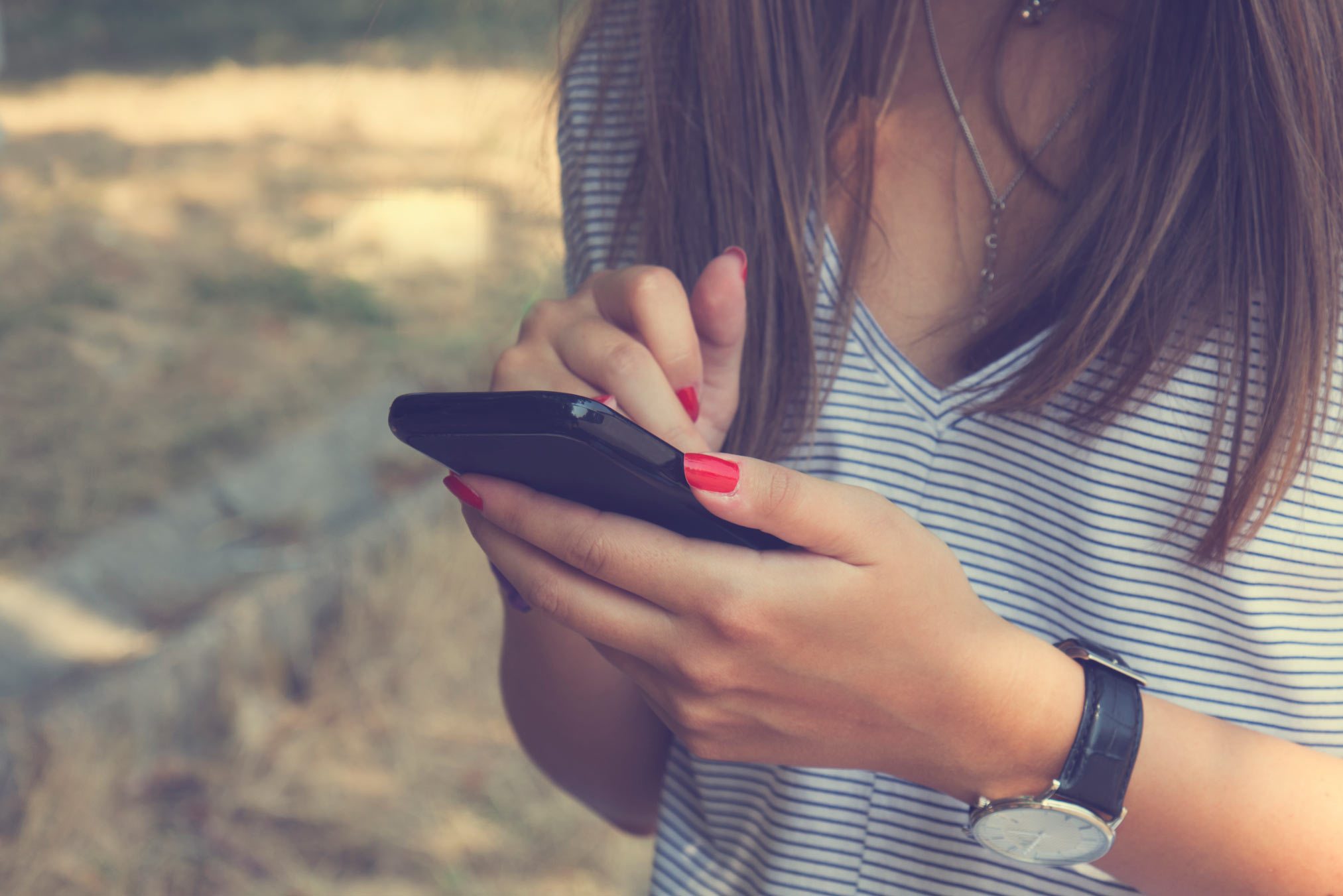 Most digital users don't even realise they are being controlled by their devices. Learn how to be free from tech, digital and smartphone addiction.
Need some help?
Not sure if you're ready? Daunted by the prospect of what dealing with technology addiction will mean for you? We can help.
Contact us

Our friendly team are standing by and happy to help if you have any general queries on all things Allen Carr.

Or call us on: +44 (0)208 944 7761

Chat to us live

Still have some questions? Why not speak with a consultant. Use our live message chat to talk with one of our friendly team online.