There's a reason we are #1 in the world
---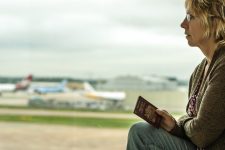 "For years I have suffered with severe panic attacks for weeks before flying right up until I was home again, and what's more hated every second of a flight. Thanks to you, I managed two long-haul (23 hour) flights plus three internal flights in the space of three weeks"*
– Claire, London
*Results may vary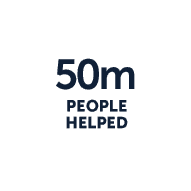 Over the last 30 years Allen Carr's Easyway has helped an estimated 50 million people in over 50 countries worldwide to be free.
We can help you too.
"On every flight I panicked for weeks beforehand, needed a few drinks before boarding, dragged on to the plane and physically stopped from running back to the terminal. Now I have flown out and home sober, and really enjoyed the flights! I was terrible – now I consider myself cured!"*
– Anne, Boston
*Results may vary
What happens in an online video?
---
Overview
This is an online video on-demand fear of flying programme and is presented by one of our most experienced therapists, who has personally helped 1,000's of people including many celebrities.
The presentation is broken down into 3 parts, averaging around 1 hour, creating a total length of 3 hours. It has been designed to be watched in one sitting although you will have access for 15 days. If you are unable to watch in one day, we suggest watching Parts 1-2 one day, and Part 3 the following day.
Only From US$55
Understanding why you are afraid to fly
People who suffer from a fear of flying fear engine failure, mechanical failure, human error, acts of God, acts of terror, or even that the laws of nature are against them. These are all rational fears in their own right yet they are misplaced.
If you had a toothache the dentist might give you a painkiller to ease the pain but if he did nothing about removing the cause of the pain you would be back day after day with the same complaint. Other methods take the same approach to the fear of flying – they attempt to help you overcome your fear so you can get through the journey but all they are doing is treating the symptoms and not the cause.
Allen Carr's Easyway doesn't just help you overcome your fears – it removes them altogether.
Only From US$55
What is it that stops you flying?
We examine and correct the misconceptions that keep you fearful. Our simple approach is entirely unlike conventional methods that rely on will power. Instead, Allen Carr's Easyway tackles the core beliefs that make overcoming the fear of flying so difficult.
We enable people to radically change the way they think and feel about flying, so the fear is removed. And with no fear there is simply no need for willpower. We know at this point you will find this hard to believe but it only takes a few hours for us to show you how.
Only From US$55
Freedom
The presentation removes any fear of flying, leaving you in the right frame of mind to overcome your fear. By following some simple instructions you will be able to fly and be free!
You will enjoy flying!
You can start right now, wherever you are, as long as you have a broadband connection.
The online video programme is available 24/7.
Only From US$55
Your Allen Carr's Easyway programme
Your journey starts here
Don't just take our word for it
Here are some clients and some celebrities with their thoughts on Allen Carr's Easyway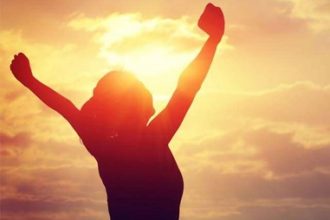 When I was little I never went on a plane, and I was 19 when I first flew. Regardless of the fact I hadn't flown before I was terrified, so I decided I won't fly again.
Well 4 years went by and I was offered and amazing opportunity, but for which I had to fly! I ummed and arred and finally agreed, though was winding myself up months before going.
The week before I flew, a friend of mine recommended 'Allen Carrs Easyway'. When I got on the plane I was apprehensive but much more relaxed than I had ever been before. Up in the air and who knew it, I was SO relaxed!
When I flew home and I was actually looking forward to the flight!*
Emma Arditti
*Results may vary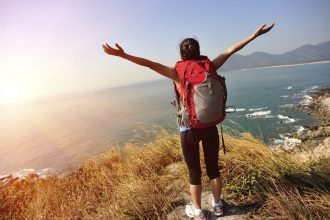 A big thank you for helping me realise that my fear of flying over the last 10-15 years, has been unfounded, full of misconceptions and something that has been preventing me from living life to the full!
Thanks to you I am feeling positive, confident and super excited about taking my first non fear, fully informed flight tomorrow morning!!! In fact, I am excitedly packing my bag as I type this and I just HAD to thank you for your insight, common sense and absolute confidence that you could help assist someone like me to realise I have been harbouring unfounded misconceptions about the imaginary dangers of flying, hence my fear to enjoy life and take full advantage of life
I am taking my gorgeous daughter to the Gold Coast in Australia on my first inaugural Fear free flight
I want to thank you for opening my mind, my heart and my eyes to the ridiculous fears about flying that I have been holding on to*
Tracey Noah
*Results may vary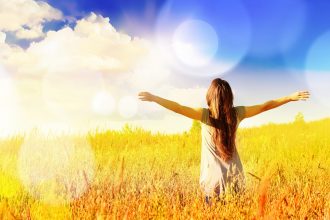 I was an absolute wreck on planes. At the point of panic attacks, had to be taken behind "the curtain" on the plane and be calmed down. Took tablets prescribed by the doctor.
I needed some help to change things and a friend at work mentioned you.
I have just come back from Spain. Both flights started with a raised heart beat but no panic. Followed all steps you said.
For the first time in years I can honestly say I relaxed in my flight, had trust in the pilots taking us to our destination and did not spend my holiday worrying about flying home. I even had a lady next to me on the flight home who was scared of flying, I recommended you and tried to ease her anxieties.*
Abbey Lawrence
*Results may vary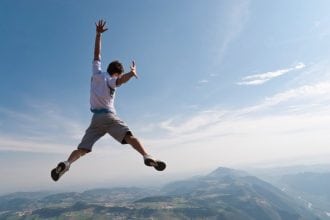 I'm a long sufferer of fear of flying , probs about 20 years since a nasty flight I've been terrified of flying. Sweats, shaking, nerves, tense for weeks running up to any flight. On the day I can't eat or drink, can't talk to anyone or look out the window, never drove TO the airport b4 etc, always got me how people around me are so relaxed I'm like 😱.
Well I've looked into CDs, hypnosis sessions, which were gonna be costly. I came across [Allen Carr's Easyway] before I flew to Budapest. I've just got back from Budapest and had to write a review!
I'm cured and it feels amazing! 100% no nerves at any point since I finished the book. Drove to the airport, ate and had drinks before the flight, spoke to the Mrs the whole way which she said was strange hahah and I looked out the window for most of the flight.
On the way back I had a nervous flyer next to me and I felt bad watching him panicking, and I was absolutely fine. 
Jack Frost
*Results may vary
Online Video Programme FAQs
Do you have questions about what internet speed you need to watch the video or how to extend your subscription? Then get in touch or visit our FAQ's section for more information
Featured question:
"What to do if you have paid but did not receive the email instructions and video"
The first thing to do in such a situation is to check your junk email folder in case the email has been put there in error by your email system.
If the email is not present in your junk or inbox and you have refreshed your email then please contact mail@allencarr.com giving your name, email address, online video programme you purchased and date explaining the situation. A member of the team will then look into the issue and contact you as soon as possible.
Have you been successful with Allen Carr's Easyway?

Then why not tell us your story or see what else you can do to help spread the word.
Top Tips: How to Overcome a Fear of Flying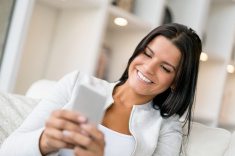 Read our top tips to overcome a fear of flying
Shop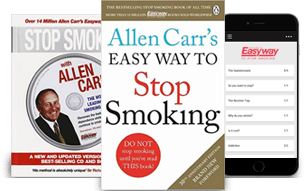 Visit our shop to purchase one of our best-selling books, AudioBooks, eBooks or Apps.
Most of our shop products cost less than a packet of cigarettes or a couple of drinks making the method accessible to all regardless of income.

Tell a friend about Allen Carr's Easyway
Do you know someone who would benefit from being introduced to Allen Carr's Easyway? Send them this page via email