For more than 40 years Allen Carr's Easyway has helped over 50 million people with addictions and issues worldwide.
The National Institute for Health and Care Excellence (NICE) guidance on treating tobacco dependence says that the Easyway in-person group seminar should be available through the NHS for adults who smoke.
Allen Carr's Easyway is one of only a handful of private companies who are partners of the World Health Organisation.
Our global headquarters are in London, UK a stone's throw from where Allen Carr discovered the Easyway method.
The method is clinically proven and has spread around the world by word of mouth for one simple reason:
IT WORKS!
Our mission & values
To help everyone in the world to free themselves of addiction.
To provide the tools to empower people to improve their health, wellbeing and lives.
In order to do this we need to continue developing and offering high quality proven solutions and programmes in a variety of formats to suit the needs of the individual.
Our method – The path to your success
There are a number of ways of using Allen Carr's Easyway method all of which will enable you to be free easily, painlessly and without the need for willpower.
Our seminars are the most effective way of accessing the method whether at a centre or online via Zoom and are led by experienced Allen Carr's Easyway therapists who have successfully used the method to be free.
We also have a range of online video programmes that you can access anytime and anywhere.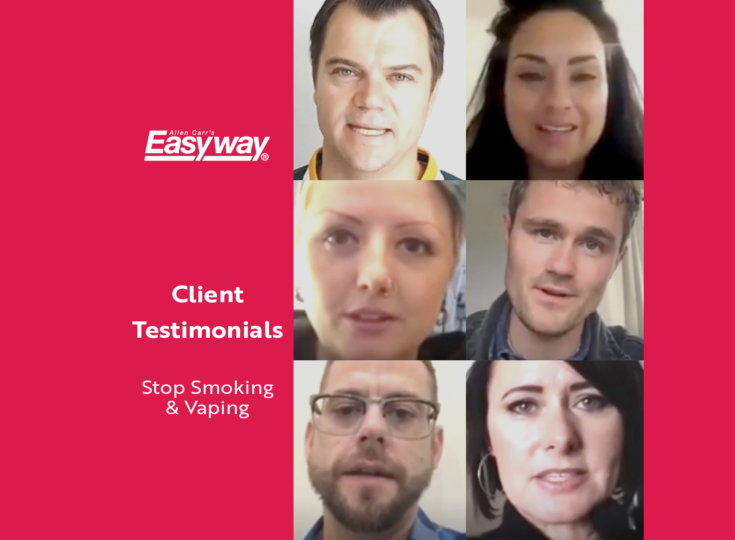 How to stop smoking & vaping – Client testimonials
Smoking and Vaping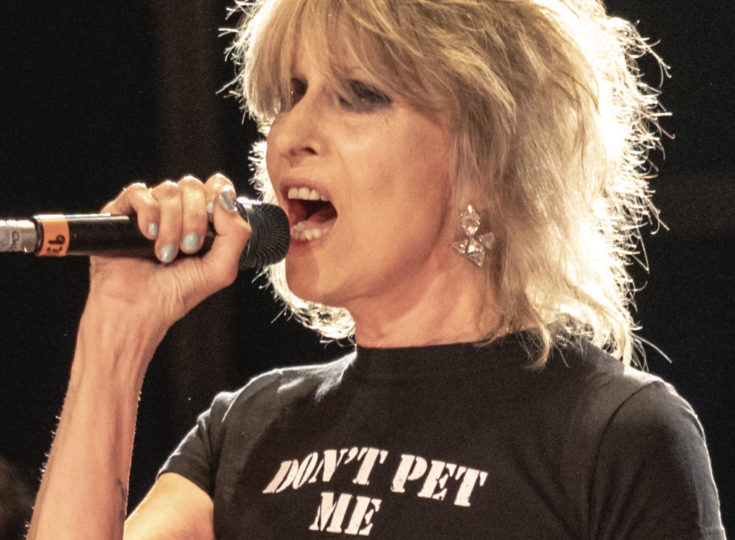 Chrissie Hynde (Musician, Singer & Songwriter – The Pretenders)
Alcohol, Smoking and Vaping
Ellen DeGeneres (Comedian, Chat show host & Actor)
Smoking and Vaping
Nikki Glaser (Comedian)
Alcohol, Smoking and Vaping
Excellent . It really works .
Stopping drinking was a little harder than stopping smoking because of the societal push to drink. I had my first (day long ) session with Allen Carr earlier this year followed by two booster sessions. I now don't drink and feel liberated after many years of having alcohol in my life. Thank you Allen Carr.
4 years free for me and my partner… honestly …. it's the best thing I ever did and I've gained so much more back than smoking took from me. Made the best memories hiking up Scottish mountains with my doggies. Would never have done that before. Thank you for giving me my life back. This method works its all mental and this man breaks it down so simply
Thank you for changing my life I feel so much better already I would recommend this program thank you so much for being there to support me even after the seminar ❤️
I…found it rather boring and repetitive, had my last vape, threw the ElfBar into the bin and, miracle of miracles, I have not caped for 333 days since – the first time in 20 years that I have not regularly ingested some form of nicotine.
Isolde Walter, UK – The Times
If you want to stop then this is the way to stop smoking & quit vaping.
Day flew by and was easy to be free!
Came across this one by chance and had been struggling to get on top of my debt and within days it changed my thinking and stopped me using my credit card to buy things i don't need..result! Allen Carr truly is an unsung hero.
If you feel like caffeine is controlling you then this is for you!
It helped me quit and I feel fantastic almost every morning I wake up!
I get out of bed now without snoozing my alarm once!
I had quit smoking and switched to vaping in January 2012 and although I really thought I enjoyed vaping.
I hated the control it had over me. I hated that I got anxious when I was on a plane / train or other place where I couldn't vape for extended periods.
I slept with my vape and it was the last thing I did at night and the first thing I did every morning.
I was dubious of Allen Carr's Easyway working but I felt hopeful. I took my last suck of my vape machine, I packaged about £200 worth of machinery, batteries, liquids, and paraphernalia and gave it away.
I won't ever smoke / vape again. Thanks, a million, zillion thank yous, I feel free – 182 days and 21 hours and 12 minutes and seven seconds FREE
Products and Solutions
We currently help with over 17 addictions and issues through our live in-person seminars (both at a centre and online), our online video programmes as well as via our best selling books, ebooks and apps.
We have centres in over 50 countries worldwide
UK, Argentina, Australia, Austria, Bahrain, Belgium, Brazil, Bulgaria, Canada, Chile, Colombia, Cyprus, Czech Republic, Denmark, Ecuador, Estonia, Finland, France, Germany, Greece, Guatemala, Hong Kong, Hungary, Iceland, India, Iran, Israel, Italy, Japan, Lebanon, Lithuania, Mauritius, Mexico, Netherlands, New Zealand , Norway, Peru, Poland, Portugal, Republic of Ireland, Romania, Russia, Saudi Arabia, Serbia, Slovenia, Slovakia, Singapore, South Africa, Spain, South Korea, Sweden, Switzerland, Turkey, UAE, Ukraine & USA.
Pink denotes Allen Carr's Easyway centre
Our people
We understand because we've been there. All our seminars are run by our team of highly experienced therapists.
Importantly all our therapists have been where you are now. They come from a broad range of backgrounds and they all succeeded in changing their lives as a result of using Allen Carr's Easyway method to quit smoking, quit alcohol, quit drugs, quit sugar, lose weight or free themselves from other addictions and issues.
Many of them believed that they'd never be free and had tried time and time again to do so without success. When they eventually succeeded and found it easy and enjoyable to do so – they were so amazed and inspired that they applied to join the team.
Allen Carr's Easyway therapists are fully trained having undertaken a rigorous selection process and a rigorous lengthy training programme to qualify before being deemed ready to start conducting seminars. Every practicing Allen Carr's Easyway therapist is required to equal (or surpass) the success rate achieved by Allen Carr himself.
They are all committed to ongoing personal and professional development and are supervised by a medical professional.
All of the therapists have significant experience and on average they have each helped and supported over 10,000 clients to freedom.
Trusted by businesses for 35 years
Want a healthier, happier workforce?
The health of your business depends on the health of your employee population. A healthier, happier, more contented workforce creates a more productive workplace environment and a great return on investment
Our History – Allen Carr's Story
Allen Carr became a qualified accountant in 1958. He was successful in his chosen profession, but his 100 cigarettes-a-day addiction was driving him to despair.
In 1983, after countless failed attempts to stop with the aid of the willpower method, he finally discovered what the world had been waiting for – the Easy Way to Stop Smoking.
Helping to cure the world's smokers
After leaving accountancy to help cure the world's smokers, Allen built up a global reputation as a result of the phenomenal success of his method. The organisation he founded is now recognised as the world's leading authority on addiction.
In 1998, he was invited to speak at the 10th World Conference on Tobacco & Health – the first non-medically qualified person ever to receive such an honour.
In 2016, the BBC did a programme titled "Allen Carr – the man who wanted to cure the world of smoking".
15 million books sold in more than 38 languages
Allen Carr's Easyway to Stop Smoking remains an international bestseller, selling over 15 million books in more than 38 different languages.
Subsequent publications applied the same simple logic to alcohol, drugs, weight-loss, caffeine, sugar, gambling, debt and even fear of flying.
A price worth paying
Sadly, Allen Carr died on 29th November 2006. He was diagnosed with inoperable lung cancer in the summer of 2006. It seems probable that the years he spent curing smokers in smoke-filled seminars at his centres contributed to this illness.
Asked whether the illness was a price worth paying for helping smokers to freedom Allen replied "I'm told I've cured millions of smokers and on that basis have no doubts that it was a price worth paying".
Fulfilling Allen Carr's Legacy
Allen worked extensively on applying his method to other issues and addictions, drafting a huge quantity of texts. He worked closely with Robin Hayley and John Dicey (respectively Chairman and MD of Allen Carr's Easyway) entrusting them with the method, in the knowledge that they were more than capable of editing his work and updating it as required.
A good example of this is how the method has been successfully applied to e-cigarettes as well as to other addictions and issues such as gambling, debt, sugar, caffeine, cannabis, heroin and cocaine – the list goes on.
Need some help?
Not sure if you're ready? Daunted by the prospect of what stopping smoking will mean for you? We can help.
Contact us

Our friendly team are standing by and happy to help if you have any general queries on all things Allen Carr.

Or call us on: +44 (0)208 944 7761

Chat to us live

Still have some questions? Why not speak with a consultant. Use our live message chat to talk with one of our friendly team online.

Leave a testimonial

Join the thousands of people who kindly get in touch with us form all over the world to tell us their story and help encourage others to be free.
Medical References
UK Clinical Trial finds Allen Carr's Easyway as good as, if not better than, the Gold Standard NHS Programme which uses NRT & 1-1 psychological support.
Frings D, Albery IP, Moss AC, Brunger H, Burghela M, White S, and Wood KV (2020) Comparison of Allen Carr's Easyway programme with a specialist behavioural and pharmacological smoking cessation support service: A randomised controlled trial. Addiction 115: doi: 10.1111/add.14897
National 12 month Clinical Trial finds Allen Carr's Easyway almost twice as effective as other smoking cessation methods available on Health Service. Keogan, S., Li, S., Clancy L. (2018) Allen Carr's Easyway to Stop Smoking – A randomised clinical trial. BMJ Tobacco Control, Issue 4 Volume 28
After a 3 year study 51% reported continuing abstinence.
Moshammer, H., & Neuberger, M. (2007). Long term success of short smoking cessation seminars supported by occupational health care. Addictive Behaviors, 32(7), 1486-1493
Smokers following Allen Carr's Easyway were about 6 times more likely to be abstinent, assessed after 13 months, compared to similar smokers in the general population.
Dijkstra, A., Zuidema, R., Vos, D., Van Kalken, M., The effectiveness of the Allen Carr smoking cessation training in companies tested in a quasi-experimental design. BMC Public Health volume 14, Article number: 952 (2014)
The 1 year quit rate was 55%. A long smoking history or many earlier unsuccessful attempts to quit did not predict failure.
Hutter, H., Moshammer, H. & Neuberger, M. Int Arch Occup Environ Health (2006) 79: 42
NICE guidance on treating tobacco dependence says that the Easyway in-person group seminar should be available through the NHS for adults who smoke..Evidence shows..[it is] cost effective and value for money for NHS. Tobacco: preventing uptake, promoting quitting and treating dependence NICE guideline [NG209]
The 2 year quit rate was 37.5% and reduced absenteeism of 85%
Prinzio, Bondanini, D Falco, Vinci, Camisa, Santoro, Arenesano, Dalmasso, Raponi, Di Brino, Cicchetti, Magnavita, Zaffina Feasibility of a Stop Smoking Program for Healthcare Workers in an Italian Hospital: Econometric Analysis in a Total Worker Health® Approach. Annals of Global Health (2023) Vol: 89 Issue 1