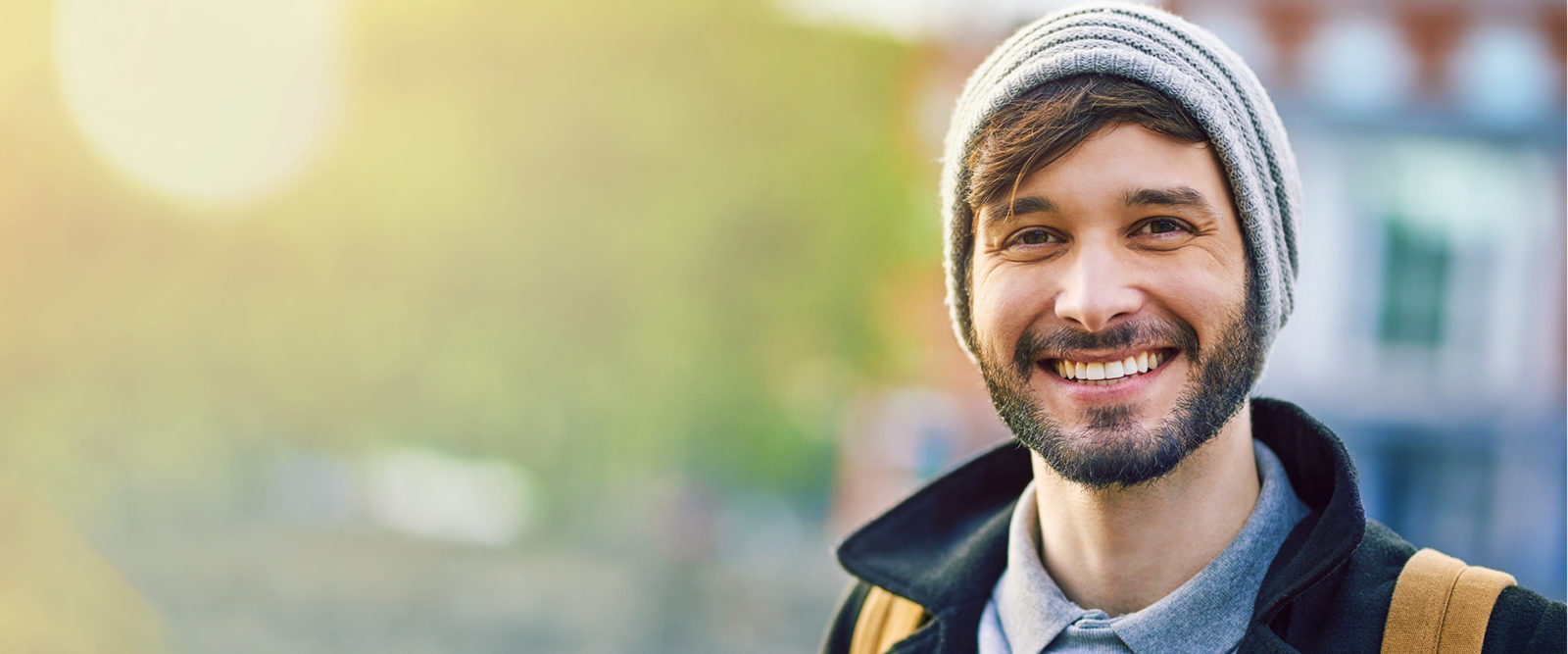 Whether you're a vaper, nicotine patch wearer, nicotine gum chewer, nicotine inhalator, snus, dip user, a cigarette, cigar, or pipe smoker, – in fact a user of nicotine via any delivery device available – Allen Carr's Easyway to Stop Vaping & Smoking can set you free.
The National Institute for Health and Care Excellence (NICE) guidance on treating tobacco dependence says that the Easyway in-person group seminar should be available through the NHS for adults who smoke.
Decide how to stop vaping – choose the right programme for you.
(The seminars are actually the same as for smokers)

Online video programme
Live group seminar
The most effective way of using the method is to attend a live stop vaping seminar at one of our centres or online via Zoom (up to 25 people).
In-person or Live online via Zoom
Therapist support by phone & email
Live one-to-one seminar
Highest success rate & Complete privacy
The same high success rate as our Group seminars but with complete privacy.
In-person or live online via Zoom
Therapist support by phone & email
The Easyway method: How does it work?
Allen Carr's Easyway method has been described as 'a real vapers way to stop vaping'.
Easyway doesn't focus on the downsides of vaping – instead the method answers the question "What's so great about being a vaper?"
Understanding that is the key to quitting vaping & being set free
We help you to understand your vaping addiction
We show you how to transform it
We remove the fear so you can set yourself free
So you're thinking of quitting vaping & smoking.
That's great.
There's only one problem.
Only around 3% of those that try to stop persevere for more than a few days a week.
So what should you do?
Try electronic cigarettes, injections, gum patches, tablets, acupuncture.
These methods might help you get e-cigarettes & cigarettes out of your mouth for a short while, but none of them will get them out of your head anyway.
You're probably afraid of all the withdrawal symptoms of the void that might form without vapes & cigarettes.
One you may replace with food of your coffee breaks being less enjoyable of looking for something to do with your hands, especially when you're out drinking with friends.
You think you'll have a hard time adjusting to life without cigarettes without something that seemed to be part of you for so long.
But there is another way you can wake up tomorrow morning and feel as if you've never, ever smoked.
You can continue to enjoy your coffee, go out, deal with stress and boredom, feel even more relaxed without suffering from unpleasant withdrawal symptoms or gaining weight without longing for cigarettes or envying other smokers.
You can start a new, clean and healthy life, and all you need to do is attend an Allen Carr's Easyway to Stop smoking Centre.
Allen Carr's Easyway has more than 40 years of experience and 150 centres in over 50 countries across the globe.
The method has already helped more than 50 million people world and more importantly, the method has more than a 90% success rate based on our unique money back guarantee that sound too good to be true.
Well, there's even more.
We're so sure of our method that we offer a full money back guarantee.
If you don't succeed in stopping smoking, your fee is refunded in full.
You don't have to decide now, and you don't even have to really want to quit.
Call your nearest Allen Carr centre and keep smiling.
You've just taken the first step towards your new life.
Trusted by the world's leading brands
Want a healthier, happier workforce?
The health of your business depends on the health of your employee population. A healthier, happier, more contented workforce creates a more productive workplace environment and a great return on investment.
Free online consultation
Not sure if you really want to quit vaping?
Want to stop, but concerned that you'll find it tough or gain weight?
Worried that you'll feel deprived for the rest of your life without vaping?
We can help you to understand and remove those fears and in so doing, make quitting easy.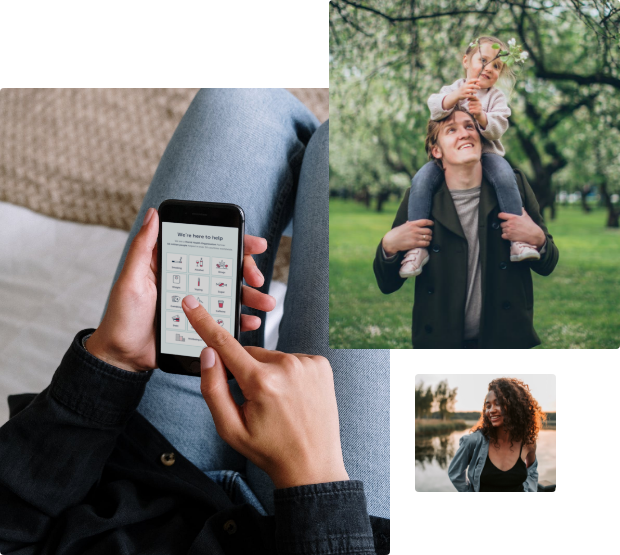 Success stories
Don't just take our word for it, read what some clients, celebrities and medical experts say about how to stop smoking & vaping with Allen Carr's Easyway method.
Client & Celebrity Videos
World Health Organisation – Selection of unpaid celebrity testimonials
Alcohol, Caffeine, Cannabis, Cocaine, Debt, Drugs, Emotional Eating, Exercise, Flying, Gambling, Mindfulness, Opioids, Sleep, Smoking, Sugar, Technology, Vaping, Weight and Wellbeing at Work
Byebyenicotine, US
Vaping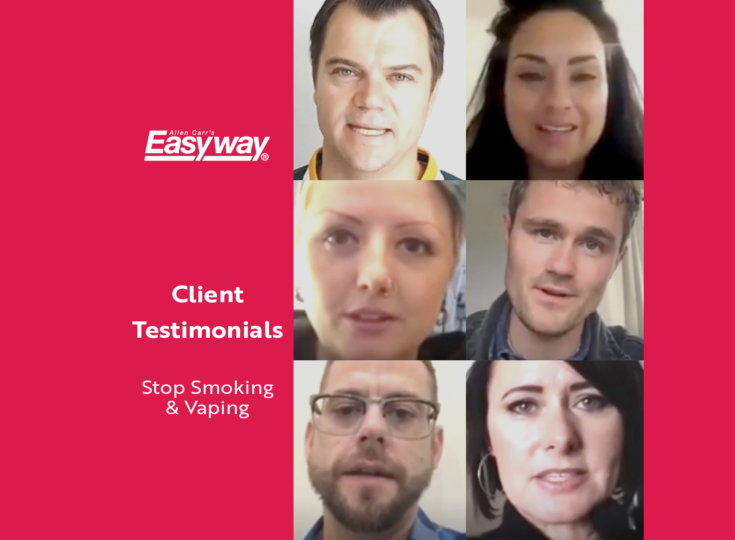 How to stop smoking & vaping – Client testimonials
Smoking and Vaping
Christina Smith McCulley, US
Vaping
I…found it rather boring and repetitive, had my last vape, threw the ElfBar into the bin and, miracle of miracles, I have not caped for 333 days since – the first time in 20 years that I have not regularly ingested some form of nicotine.
Isolde Walter, UK – The Times
If you want to stop then this is the way to stop smoking & quit vaping.
Day flew by and was easy to be free!
I had quit smoking and switched to vaping in January 2012 and although I really thought I enjoyed vaping.
I hated the control it had over me. I hated that I got anxious when I was on a plane / train or other place where I couldn't vape for extended periods.
I slept with my vape and it was the last thing I did at night and the first thing I did every morning.
I was dubious of Allen Carr's Easyway working but I felt hopeful. I took my last suck of my vape machine, I packaged about £200 worth of machinery, batteries, liquids, and paraphernalia and gave it away.
I won't ever smoke / vape again. Thanks, a million, zillion thank yous, I feel free – 182 days and 21 hours and 12 minutes and seven seconds FREE
Having read the Allan Carr stop smoking book several years ago I didn't have much hope. Twenty minutes before the end of the stop smoking seminar I was still thinking I'm not sure this is going to work, but Wow! I feel liberated and free from smoking after 38 years of 20 a day. I crushed a full pack of cigarettes and binned them alongside my ashtray and vapes. Hugely recommend this seminar to everyone, especially those who are as sceptical as I was
OMG. I was lucky enough to have Sam. She was absolutely fantastic. I went through such a range of feelings, emotions, expectations, realisations. She slowly, clearly and methodically covered everything I was thinking, worrying about, doubting….. how she did the whole day, chatting so engagingly, being so kind, understanding, inclusive, positive…. huge hats off, she deserves a medal. I came in positive, got quite emotional as I wasn't sure I was ready (I was, but I was an addict making excuses), became very nervous about failure, and now I'm completely happy and ok and I genuinely don't want to smoke. Sam – thank you. You were fantastic today and I feel relief that nicotine isn't in control anymore. And god knows how, but that big monster isn't bullying me tonight (first night), I'm completely ok with it. I really feel like I have the tools to deal with this. Thanks so much.
Just to let you know that I haven't felt the need for a cigarette since I visited the clinic on 09/08/2011.
I had been smoking for 35 years up to 25-30 cigarettes daily often chain smoking. I had tried all other methods including the book but the longest I managed was a year.
This time I feel different and although I am only three months free so far I feel so happy and am enjoying life as a non smoker.
I don't even think about them. I am healthier, fitter and slimmer. I found the clinic brilliant and came out of it on a high which I am still enjoying.
The only reason I am writing this mail is that I am cleaning out my mailbox but couldn't delete the mail without telling you how beneficial I found the clinic.
As I approach my year anniversary next week of being a non smoker (no cig, no vape not even shisha)
I still cant believe I have done it and I am a happy non smoker, I truly believe this would have not been possible without The Easy Way…
I do not live in fear of a relapse (apart from the odd dream/ nightmare of a relapse)…..
improved my life in so many ways, quality of my health, dating and relationships, family functions, additional disposable income and I truly believe ultimately and inevitably its has saved my life…….
was truly was the best money I ever spent.
Smoking, Vaping and Wellbeing at Work
Stop vaping articles & news
Need some help?
Not sure if you're ready? Daunted by the prospect of what stopping vaping will mean for you? We can help.
Contact us

Our friendly team are standing by and happy to help if you have any general queries on all things Allen Carr.

Or call us on: +44 (0)208 944 7761 or US & Canada +1 855 440 3777

Chat to us live

Still have some questions? Why not speak with a consultant. Use our live message chat to talk with one of our friendly team online.
Medical References
UK Clinical Trial finds Allen Carr's Easyway as good as, if not better than, the Gold Standard NHS Programme which uses NRT & 1-1 psychological support.
Frings D, Albery IP, Moss AC, Brunger H, Burghela M, White S, and Wood KV (2020) Comparison of Allen Carr's Easyway programme with a specialist behavioural and pharmacological smoking cessation support service: A randomised controlled trial. Addiction 115: doi: 10.1111/add.14897
National 12 month Clinical Trial finds Allen Carr's Easyway almost twice as effective as other smoking cessation methods available on Health Service. Keogan, S., Li, S., Clancy L. (2018) Allen Carr's Easyway to Stop Smoking – A randomised clinical trial. BMJ Tobacco Control, Issue 4 Volume 28
After a 3 year study 51% reported continuing abstinence.
Moshammer, H., & Neuberger, M. (2007). Long term success of short smoking cessation seminars supported by occupational health care. Addictive Behaviors, 32(7), 1486-1493
Smokers following Allen Carr's Easyway were about 6 times more likely to be abstinent, assessed after 13 months, compared to similar smokers in the general population.
Dijkstra, A., Zuidema, R., Vos, D., Van Kalken, M., The effectiveness of the Allen Carr smoking cessation training in companies tested in a quasi-experimental design. BMC Public Health volume 14, Article number: 952 (2014)
The 1 year quit rate was 55%. A long smoking history or many earlier unsuccessful attempts to quit did not predict failure.
Hutter, H., Moshammer, H. & Neuberger, M. Int Arch Occup Environ Health (2006) 79: 42
NICE guidance on treating tobacco dependence says that the Easyway in-person group seminar should be available through the NHS for adults who smoke..Evidence shows..[it is] cost effective and value for money for NHS. Tobacco: preventing uptake, promoting quitting and treating dependence NICE guideline [NG209]
The 2 year quit rate was 37.5% and reduced absenteeism of 85%
Prinzio, Bondanini, D Falco, Vinci, Camisa, Santoro, Arenesano, Dalmasso, Raponi, Di Brino, Cicchetti, Magnavita, Zaffina Feasibility of a Stop Smoking Program for Healthcare Workers in an Italian Hospital: Econometric Analysis in a Total Worker Health® Approach. Annals of Global Health (2023) Vol: 89 Issue 1