Stop vaping live group seminar
The seminar, whether attending at a centre or online via zoom from the comfort of your own home, is the most effective way of benefiting from Allen Carr's Easyway.
We don't focus on the downsides of vaping– you know all about those already. Instead the seminar answers the question "What's so great about being a vaper and why do I continue to do it in spite of the obvious disadvantages?" Understanding that is the key to being set free.
The approach is simple, logical and you actually use exactly the same seminars as smokers. You'll not only be a happy non-vaper – but happy to be free from nicotine too.
Book centre seminar from US$495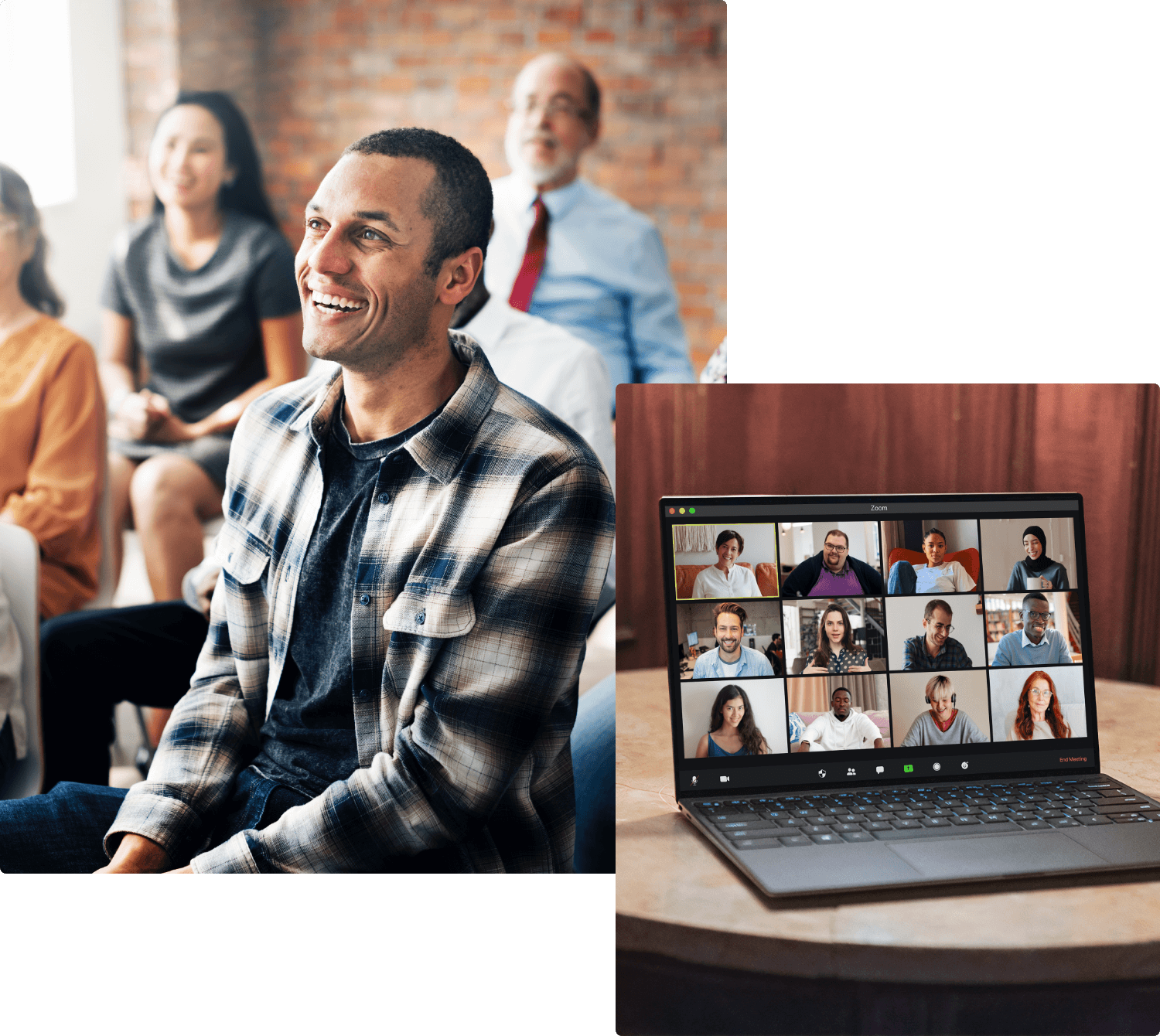 No substitutes or medications

The seminar takes only 5-6 hours

No cravings No weight gain

No changing your daily habits

No bad withdrawal symptoms

What's included?
The live group seminar is delivered by a fully qualified, highly experienced senior therapist either at a centre or online using zoom via a computer, tablet or smartphone.
You actually use exactly the same seminars as smokers.
Live presentation and interaction with therapist
5-6 hours duration
10 to 25 people attending
Highest success rate
Even more effective than our books or Online Video Programmes
Therapist support by phone & email
Free back up seminars for the few that require them
We promise no scare tactics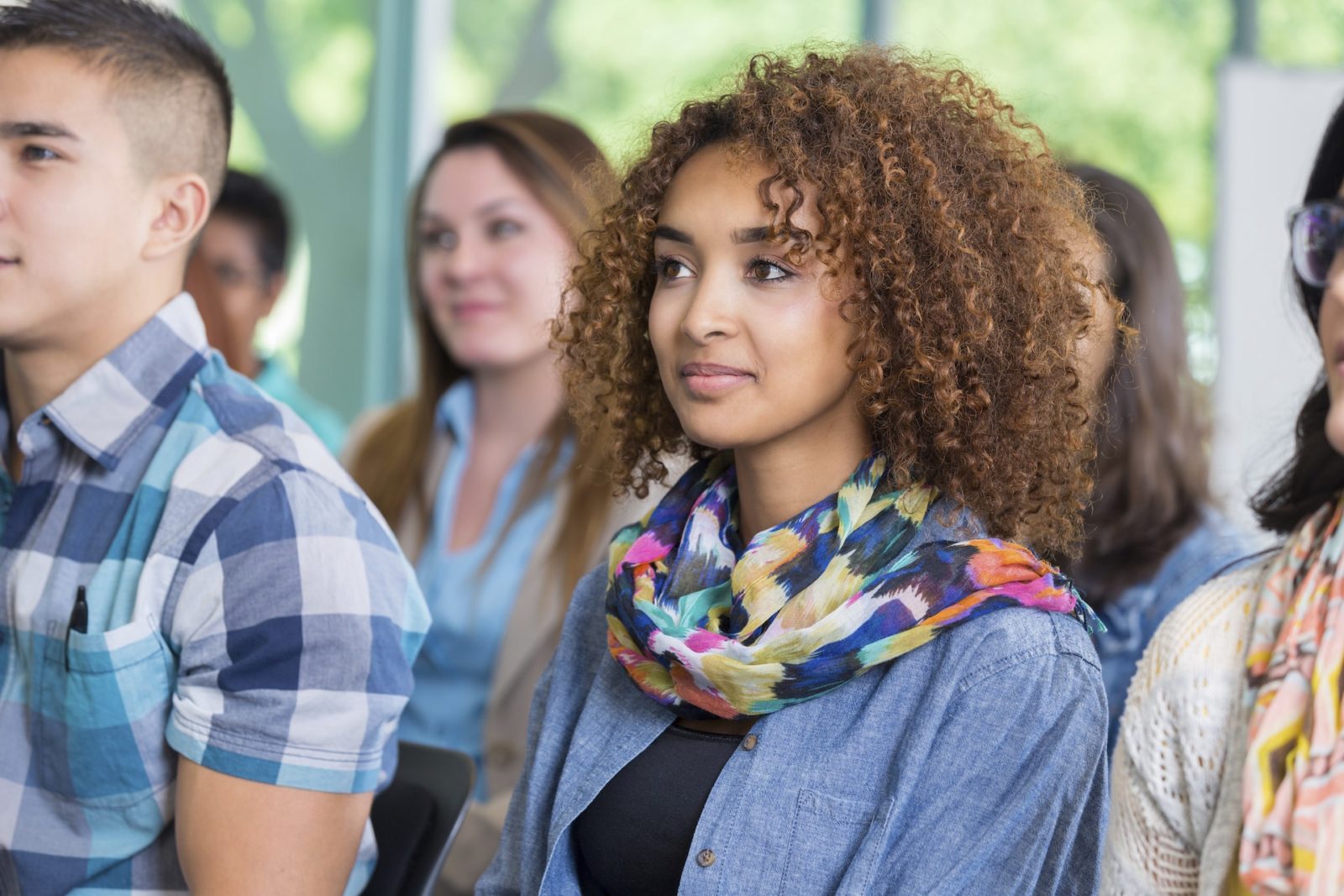 What happens in a Seminar?
The live group seminar is by far the most effective way to use Allen Carr's Easyway whether at a centre or online using Zoom via a computer, tablet or smartphone.
Watch our short video to see what you can expect from the seminar
We help you to understand your addiction
We show you how to transform it
We remove the fear so you can set yourself free
Most people who attend our seminars do so as a result of hearing about us from friends, relatives and colleagues who successfully stop smoking with Allen Carr's method.
In spite of those recommendations, many people arrive feeling nervous about the outcome of their appointment.
Our team is specially trained to reduce this nervousness before and during the seminar, everyone fills out their registration form with details of their smoking history and any other particular issues they might like to highlight.
This helps us make sure that all concerns are covered during the seminar.
Everyone who attends a clinic receives are famous money back guarantee.
If they don't succeed in stopping smoking when they've completed the programme, their fee is refunded.
Our therapists are all former smokers who used Allen Carr's Easyway to stop smoking.
Using their expert Allen Carr training and wealth of experience, they address each smokers individual fears and concerns about stopping.
Although a lot of information needs to be delivered with therapists, always addresses the individual needs of everyone present in a dynamic way which only a live seminar can achieve.
This is one of the many advantages to attending an Allen Carr's live seminar over and above using one of our books or other products.
Some people, particularly celebrities, prefer 1 to 1 seminar, and these are also available on special request.
Everyone is encouraged to continue smoking during the seminar until they feel ready to stop.
For this reason, we have regular smoking breaks.
The seminar climaxes with the ritual smoking of a final cigarette and throwing away of cigarettes and lighters.
Yes, people happily throw them away.
As a final relaxing climax in the day the essential points of the seminar are reinforced by a 20 minute relaxation exercise.
Everyone makes themselves comfortable, closes their eyes and listens to the world.
This is a pleasant, harmless and calming experience.
Everyone is given contact details to use in the unlikely event that they require support after the seminar.
Most people succeed after just 15 hour seminar, but we also offer shorter backup seminars over the following month for the few who require them.
These are different from the initial seminar, are specifically designed for those who fail and are completely free of charge.
With the success rate of over 90% based on our money back guaranteed, a huge majority of people will lead to start a new, clean and healthy life, joining more than 30 million people worldwide who have already succeeded with the method.
For details of our money back guarantee and your nearest Allen Carr's Easyway seminar call +44 208 944 7761.
If you have any questions at all, please don't hesitate to get in touch.
We look forward to hearing from you and guiding you to a wonderful, smoke free future.
Understanding why you vape
The programme does not use any scare tactics or shocking images of the harm that vaping & smoking does. You know all about that already.
Instead we examine and correct the misconceptions that keep all smokers trapped. We don't just look at the physical addiction but the mental aspect as well.
You may be surprised that the addiction is 1% physical and 99% mental.
This is the most important aspect of stopping vaping with Allen Carr's Easyway – as long as we 'get your head right' the physical aspects of the addiction are actually incredibly mild.
We know at this point you will find this hard to believe but it only takes a few hours for us to show you how.
What is it that keeps you hooked?
Vapers believe that they get some sort of genuine pleasure or benefit from vaping.
That it helps them enjoy life, handle stress, relax, socialise and control their weight.
For this reason they fear that even if they do succeed in stopping they will be miserable and feel deprived for the rest of their lives.
In addition to that fear, vapers also fear the downsides of vaping; the health worries, the stigma, the cost, the slavery and although they work hard not to think about them they remain like a huge dark cloud at the back of a vaper's mind.
These are the fears that keep vapers hooked.
The method removes your need and desire to vape and removes the fears that keep you hooked.
Freedom
You will finish the seminar as a happy non-vaper without any need for aids or substitutes.
No need for nicotine gum, patches, lozenges, tabs, inhalators, or nasal sprays!
The seminar removes any feeling of deprivation, the fear that you'll feel that you're missing out on something.
It leaves you in the right frame of mind to quit vaping & smoking and by following some simple instructions you will find that the physical withdrawal from nicotine is hardly noticeable.
You will not miss vaping!
Don't forget with the money-back guarantee you have nothing to lose and everything to gain.
Money back guarantee
If you don't succeed after completing the programme we offer a full money-back guarantee.
We believe that we are unique in offering this guarantee – we can do this because our success rate is so high.
Success Stories
Don't just take our word for it, read what some clients, celebrities and medical experts say about how to stop vaping & smoking with Allen Carr's Easyway method.
World Health Organisation – Selection of unpaid celebrity testimonials
Alcohol, Caffeine, Cannabis, Cocaine, Debt, Drugs, Emotional Eating, Exercise, Flying, Gambling, Mindfulness, Opioids, Sleep, Smoking, Sugar, Technology, Vaping, Weight and Wellbeing at Work
Oliver Lewis
Alcohol, Smoking and Vaping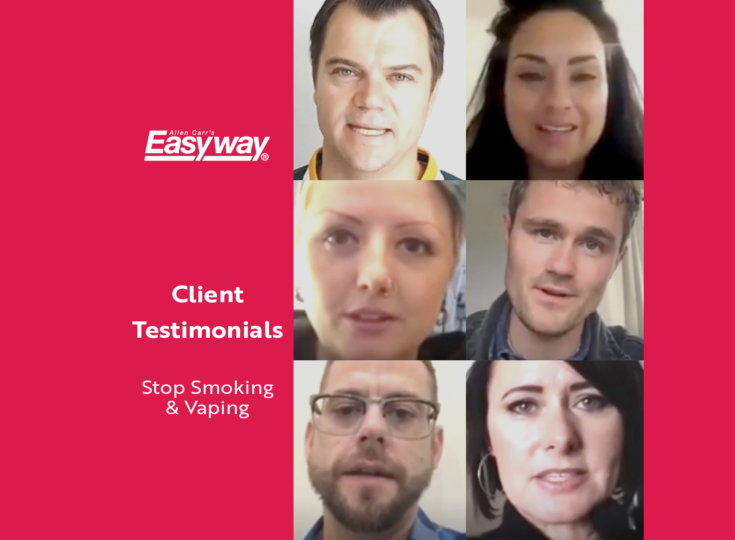 How to stop smoking & vaping – Client testimonials
Smoking and Vaping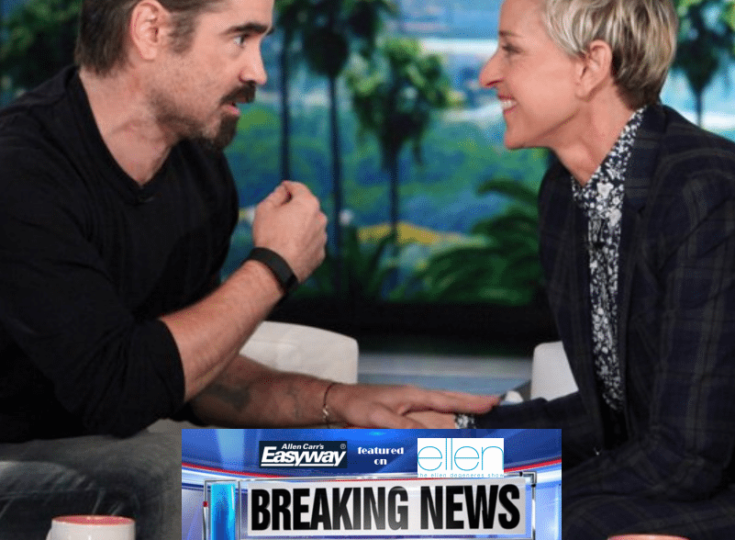 Ellen DeGeneres (Comedian, Chat show host & Actor) & Colin Farrell (Actor) (subtitles)
Smoking and Vaping
I…found it rather boring and repetitive, had my last vape, threw the ElfBar into the bin and, miracle of miracles, I have not caped for 333 days since – the first time in 20 years that I have not regularly ingested some form of nicotine.
Isolde Walter, UK – The Times
If you want to stop then this is the way to stop smoking & quit vaping.
Day flew by and was easy to be free!
I had quit smoking and switched to vaping in January 2012 and although I really thought I enjoyed vaping.
I hated the control it had over me. I hated that I got anxious when I was on a plane / train or other place where I couldn't vape for extended periods.
I slept with my vape and it was the last thing I did at night and the first thing I did every morning.
I was dubious of Allen Carr's Easyway working but I felt hopeful. I took my last suck of my vape machine, I packaged about £200 worth of machinery, batteries, liquids, and paraphernalia and gave it away.
I won't ever smoke / vape again. Thanks, a million, zillion thank yous, I feel free – 182 days and 21 hours and 12 minutes and seven seconds FREE
Having read the Allan Carr stop smoking book several years ago I didn't have much hope. Twenty minutes before the end of the stop smoking seminar I was still thinking I'm not sure this is going to work, but Wow! I feel liberated and free from smoking after 38 years of 20 a day. I crushed a full pack of cigarettes and binned them alongside my ashtray and vapes. Hugely recommend this seminar to everyone, especially those who are as sceptical as I was
OMG. I was lucky enough to have Sam. She was absolutely fantastic. I went through such a range of feelings, emotions, expectations, realisations. She slowly, clearly and methodically covered everything I was thinking, worrying about, doubting….. how she did the whole day, chatting so engagingly, being so kind, understanding, inclusive, positive…. huge hats off, she deserves a medal. I came in positive, got quite emotional as I wasn't sure I was ready (I was, but I was an addict making excuses), became very nervous about failure, and now I'm completely happy and ok and I genuinely don't want to smoke. Sam – thank you. You were fantastic today and I feel relief that nicotine isn't in control anymore. And god knows how, but that big monster isn't bullying me tonight (first night), I'm completely ok with it. I really feel like I have the tools to deal with this. Thanks so much.
Just to let you know that I haven't felt the need for a cigarette since I visited the clinic on 09/08/2011.
I had been smoking for 35 years up to 25-30 cigarettes daily often chain smoking. I had tried all other methods including the book but the longest I managed was a year.
This time I feel different and although I am only three months free so far I feel so happy and am enjoying life as a non smoker.
I don't even think about them. I am healthier, fitter and slimmer. I found the clinic brilliant and came out of it on a high which I am still enjoying.
The only reason I am writing this mail is that I am cleaning out my mailbox but couldn't delete the mail without telling you how beneficial I found the clinic.
As I approach my year anniversary next week of being a non smoker (no cig, no vape not even shisha)
I still cant believe I have done it and I am a happy non smoker, I truly believe this would have not been possible without The Easy Way…
I do not live in fear of a relapse (apart from the odd dream/ nightmare of a relapse)…..
improved my life in so many ways, quality of my health, dating and relationships, family functions, additional disposable income and I truly believe ultimately and inevitably its has saved my life…….
was truly was the best money I ever spent.
Smoking, Vaping and Wellbeing at Work
Frequently Asked Questions
Need some help?
Not sure if you're ready? Daunted by the prospect of what stopping vaping & smoking will mean for you? We can help.
Contact us

Our friendly team are standing by and happy to help if you have any general queries on all things Allen Carr.

Or call us on:

UK & Ireland + 44 (0)208 944 7761
US & Canada +1 855-440-3777
Australia 1300 848 028
NZ 0800 848 028
South Africa 0861 100 200

Chat to us live

Still have some questions? Why not speak with a consultant. Use our live message chat to talk with one of our friendly team online.
Medical References
UK Clinical Trial finds Allen Carr's Easyway as good as, if not better than, the Gold Standard NHS Programme which uses NRT & 1-1 psychological support.
Frings D, Albery IP, Moss AC, Brunger H, Burghela M, White S, and Wood KV (2020) Comparison of Allen Carr's Easyway programme with a specialist behavioural and pharmacological smoking cessation support service: A randomised controlled trial. Addiction 115: doi: 10.1111/add.14897
National 12 month Clinical Trial finds Allen Carr's Easyway almost twice as effective as other smoking cessation methods available on Health Service. Keogan, S., Li, S., Clancy L. (2018) Allen Carr's Easyway to Stop Smoking – A randomised clinical trial. BMJ Tobacco Control, Issue 4 Volume 28
After a 3 year study 51% reported continuing abstinence.
Moshammer, H., & Neuberger, M. (2007). Long term success of short smoking cessation seminars supported by occupational health care. Addictive Behaviors, 32(7), 1486-1493
Smokers following Allen Carr's Easyway were about 6 times more likely to be abstinent, assessed after 13 months, compared to similar smokers in the general population.
Dijkstra, A., Zuidema, R., Vos, D., Van Kalken, M., The effectiveness of the Allen Carr smoking cessation training in companies tested in a quasi-experimental design. BMC Public Health volume 14, Article number: 952 (2014)
The 1 year quit rate was 55%. A long smoking history or many earlier unsuccessful attempts to quit did not predict failure.
Hutter, H., Moshammer, H. & Neuberger, M. Int Arch Occup Environ Health (2006) 79: 42
NICE guidance on treating tobacco dependence says that the Easyway in-person group seminar should be available through the NHS for adults who smoke..Evidence shows..[it is] cost effective and value for money for NHS. Tobacco: preventing uptake, promoting quitting and treating dependence NICE guideline [NG209]
The 2 year quit rate was 37.5% and reduced absenteeism of 85%
Prinzio, Bondanini, D Falco, Vinci, Camisa, Santoro, Arenesano, Dalmasso, Raponi, Di Brino, Cicchetti, Magnavita, Zaffin Feasibility of a Stop Smoking Program for Healthcare Workers in an Italian Hospital: Econometric Analysis in a Total Worker Health® Approach. Annals of Global Health (2023) Vol: 89 Issue 1