Vogue (USA): Daphne Javitch Quits Smoking with Allen Carr's Easyway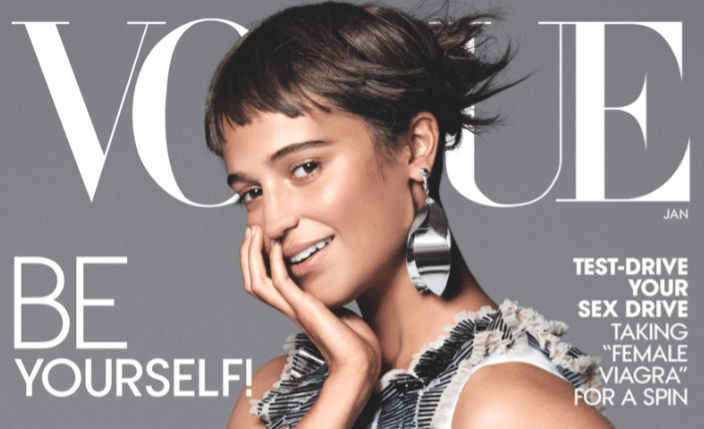 Vogue (USA): Daphne Javitch Quits Smoking with Allen Carr's Easyway
A fabulous story about Daphne Javitch, designer, storyteller, lifestyle guide, and Creative Director of 'Ten Undies' quitting smoking with Allen Carr's Easyway.
Daphne says "I was a smoker. Not a flirty party smoker, a real smoker" and goes on to talk about how she carried on smoking depsite her otherwise incredibly healthy lifestyle "It was my shrink who told me, "When you love yourself, you'll quit smoking."
Javitch continues "I had heard of Allen Carr's book The Easy Way to Stop Smoking. A reformed 100-cigarettes-a-day smoker, Carr came with some serious street cred and an invitation to smoke while reading so there was nothing to lose if it didn't resonate. It did. This book is magic…"
Talking about nicotine withdrawal she was surprised how quickly it was over – considering her 15-year addiction. "Eight hours after putting out a cigarette, you are 97 percent nicotine-free. After just three days of not smoking, you are 100 percent nicotine-free."
"I have never been more proud of myself about anything ever. Quitting smoking wasn't and isn't torturous. It's positive. When you're ready, it's easy."
In the feature, published in American Vogue Magazine, Daphne talks about how she would go for a walk or drink iced lemon water if she found herself feeling withdrawal…this contradicts Allen Carr's advice not to ever use any kind of substitute – but never-the-less Daphne became a happy non-smoker and remains one.
John Dicey, Worldwide CEO & Senior Therapist, Allen Carr's Easyway comments "Daphne did brilliantly well. It's a shame that she felt the need to substitute. Nicotine withdrawal is an extremely mild feeling – no more alarming that spotting a bit of fluff out of the corner of your eye on your shoulder – the only unpleasant feelings are caused by a thought process that triggers…the thought of wanting a cigarette but not being able to have one. It only takes a couple of minutes talking to an Allen Carr's Easyway to Stop Smoking Therapist to make sure that those moments become moments of genuine pleasure rather than moments of discomfort or worry."
Allen Carr's Easyway provide free of charge advice to anyone who reads any Allen Carr book and requires further advice or guidance. This free of charge service can be accessed on the organisation's Facebook pages and Twitter account or via "CONTACT US" on www.allencarr.com
Dicey continues "Most people just read the book, watch the on-demand programme, or attend a live seminar and quit smoking easily. Those who don't quite feel 100% comfortable or even those for whom it simply doesn't quite gel – normally only need some brief advice and guidance to ensure the method works for them properly. Of course the major bonus of our live seminars is the more personal experience, free of charge back-up seminars, and money back guarantee".
Read more about 'How to Stop Smoking'
Read about Allen Carr's Easyway to Stop Smoking in American Vogue Magazine
From the desk of John Dicey, Worldwide CEO & Senior Therapist, Allen Carr's Easyway
#QuitSmoking #StopSmoking #BeAddictionFree #AllenCarr #QuitVaping #StopVaping