Employee wellbeing workshops & seminars for corporates
We are a World Health Organisation Partner and have helped more than 50 million people in 50+ countries worldwide.
The lasting impact of helping employees free themselves from the trap of their addiction or behavioural issues creates an enormous sense of goodwill between the employee and their employer.
And that's in addition to the improved physical and mental health, financial gains (estimated at US$5200 per smoker), improved relationships and productivity.
So help your employees reduce stress, reduce absenteeism, and increase productivity by offering Allen Carr's Easyway seminars for stop smoking, stop drinking and lose weight.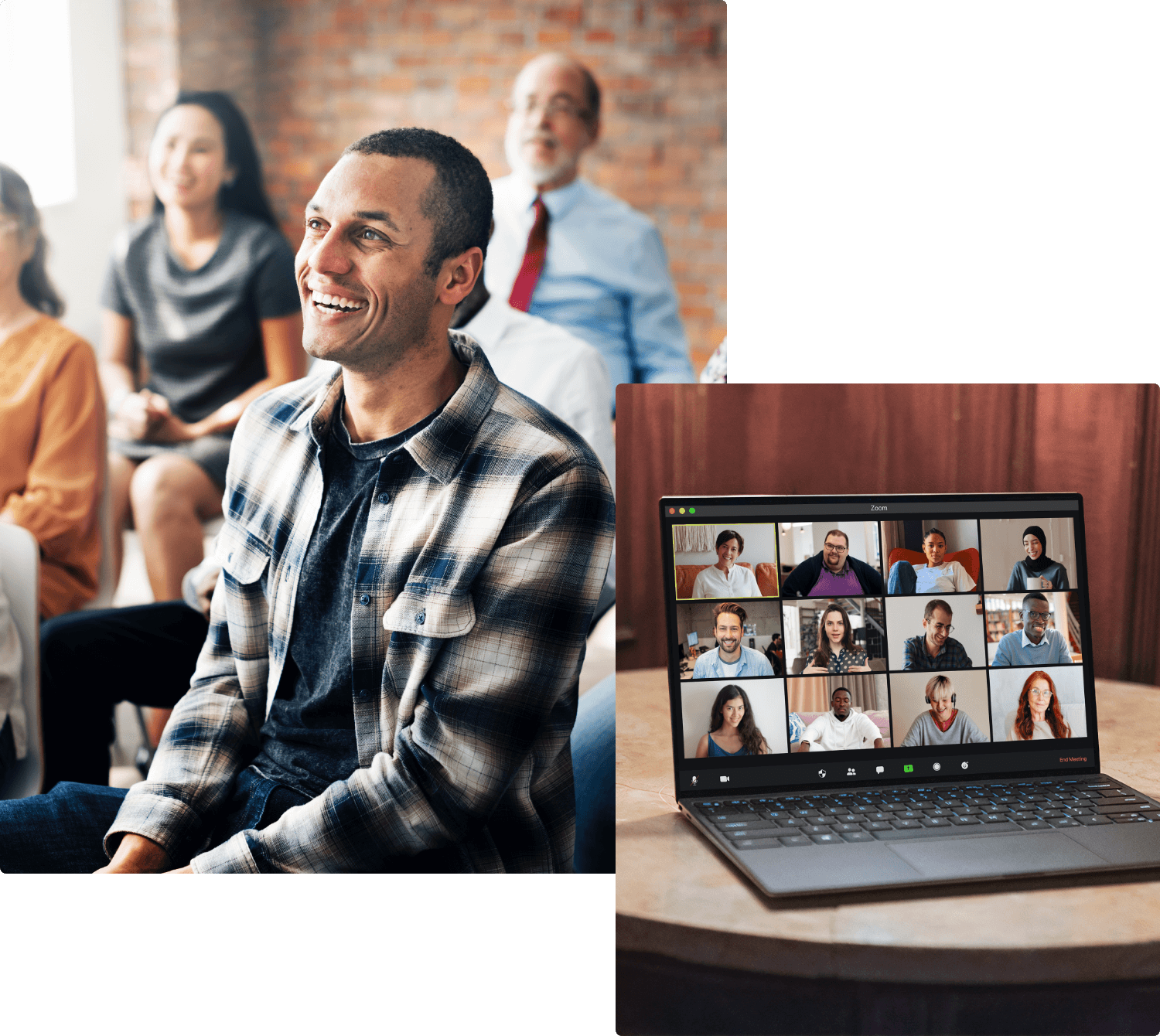 No substitutes or medications

The seminar takes only 5 hours

No cravings No weight gain

No bad withdrawal symptoms

World Health Organisation Partner
Allen Carr's Easyway wins prestigious award
Winner of best workplace wellbeing service provider.
What's included?
The live group seminar is delivered by a fully qualified, highly experienced senior therapist either at a centre or online using zoom via a computer, tablet or smartphone.
Live presentation and interaction with therapist
5 hours duration
10 to 25 people attending
Highest success rate
Even more effective than our books or Online Video Programmes
Therapist support by phone & email
Free back up seminars for the few that require them
We promise no scare tactics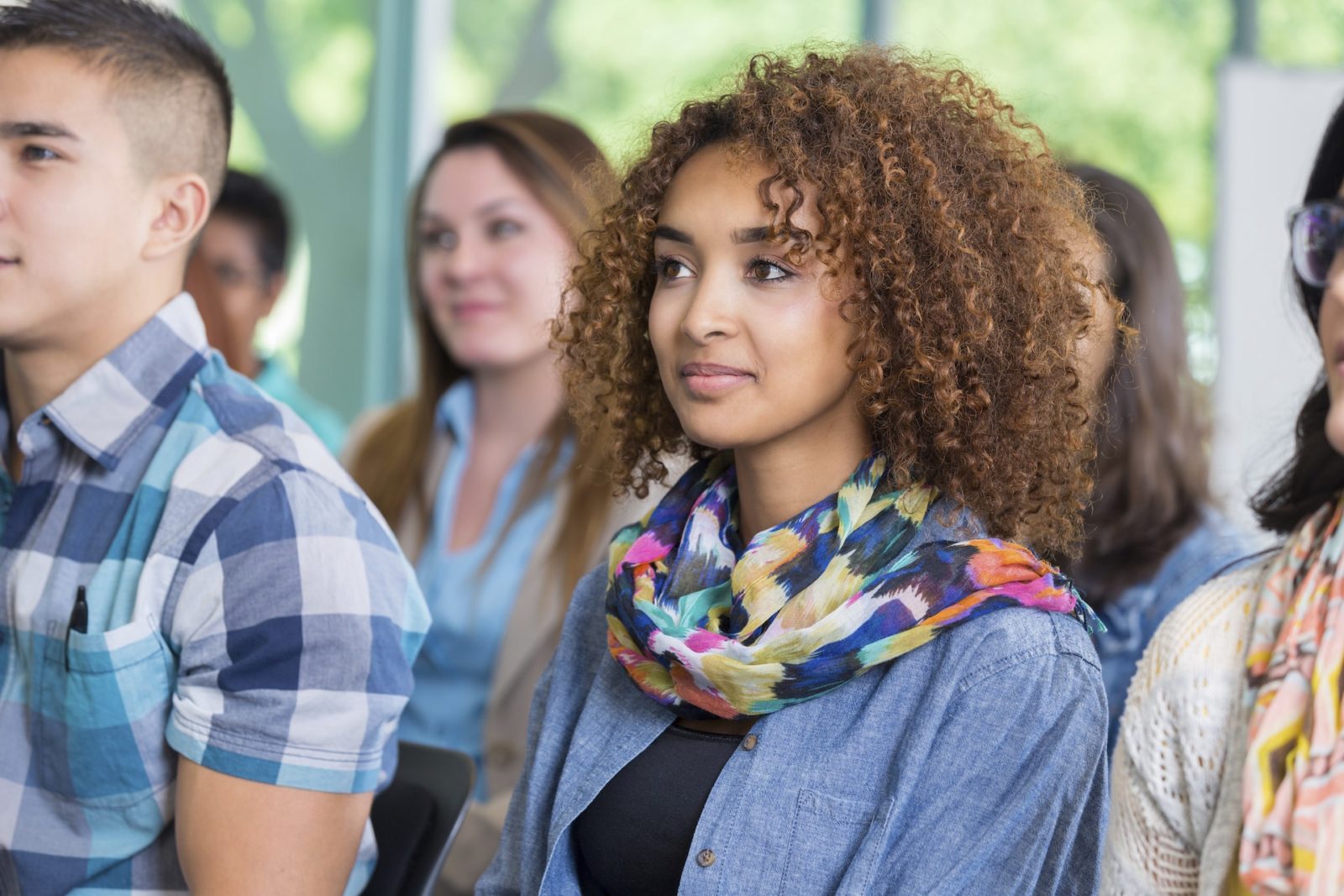 What happens in a seminar?
The live group seminar is by far the most effective way to use Allen Carr's Easyway whether at a centre or online using Zoom via a computer, tablet or smartphone.
Watch our short video to see what you can expect from the seminar (this is a smoking example).
We help you to understand your addiction or issue
We show you how to transform it
We remove the fear so you can set yourself free
Understanding why they have an issue / are addicted
The programme does not use any scare tactics or shocking images of the harm that the addiction or issue does. They know all about that already.
Instead we examine and correct the misconceptions that keep people trapped. We don't just look at the physical addiction but the mental aspect as well.
You may be surprised that the addiction is 1% physical and 99% mental.
This is the most important aspect of being freed with Allen Carr's Easyway – as long as we 'get your head right' the physical aspects of the addiction are actually incredibly mild.
We know at this point people will find this hard to believe but it only takes a few hours for us to show them how.
Return on Investment (ROI)
The health advantages of your workforce quitting smoking are obvious but it also makes great economic sense.
Recent figures suggest that each smoker costs an extra US$5200 a year to employ.
The potential return on investment that our programme offers is therefore clear.
Choose your Allen Carr's Easyway programme
Awareness Campaign
Minimal commitment
A campaign designed to inspire your employees to attend one of our seminars.
Promotional posters, emails & webinar
Classic
Best return on investment
A group seminar held at your own location or at one of our centres.
Promotional posters, emails & webinar
Premium
Fully managed 
A group seminar held at your own location or at one of our centres
Promotional posters, emails & webinar
Pre-seminar awareness event
Success Stories
Don't just take our word for it, read what some clients, celebrities and medical experts say about how to stop smoking with Allen Carr's Easyway method.
We went to being a non-smoking company without any kind of drama or any kind of incident. The smokers and the non-smokers ended up happy and that's it. It's done and dusted. – Francois Carcaud-Macaire, Human Resource Director
Total
Smoking, Vaping and Wellbeing at Work
The results have been excellent in terms of the smoking cessation success – Nick Read, Business Development, Vitality
Vitality Health
Smoking, Vaping and Wellbeing at Work
Very impressed with the results.
Budapest Bank
Smoking, Vaping and Wellbeing at Work
World Health Organisation
Alcohol, Caffeine, Cannabis, Cocaine, Debt, Drugs, Emotional Eating, Exercise, Flying, Gambling, Mindfulness, Opioids, Sleep, Smoking, Sugar, Technology, Vaping, Weight and Wellbeing at Work
4 years free for me and my partner… honestly …. it's the best thing I ever did and I've gained so much more back than smoking took from me. Made the best memories hiking up Scottish mountains with my doggies. Would never have done that before. Thank you for giving me my life back. This method works its all mental and this man breaks it down so simply
Thank you for changing my life I feel so much better already I would recommend this program thank you so much for being there to support me even after the seminar ❤️
If you want to stop then this is the way to stop smoking & quit vaping.
Day flew by and was easy to be free!
THANK you for saving my life more than once. Smoking 6 years Drinking 7 years Taking hard Drugs 4 years Gambling ( lost already thousands of dollars) everything listed above is past thanks to you
Alcohol, Cannabis, Cocaine, Drugs, Gambling, Opioids and Smoking
Quite a few years ago I stopped smoking using Allen's Easyway. Then, after a massive hangover …. I thought why not try stop drinking too… It is a great feeling not wanting any. I really do recommend Easyway. It really must have changed so many people for the better
Having read the Allan Carr stop smoking book several years ago I didn't have much hope. Twenty minutes before the end of the stop smoking seminar I was still thinking I'm not sure this is going to work, but Wow! I feel liberated and free from smoking after 38 years of 20 a day. I crushed a full pack of cigarettes and binned them alongside my ashtray and vapes. Hugely recommend this seminar to everyone, especially those who are as sceptical as I was
OMG. I was lucky enough to have Sam. She was absolutely fantastic. I went through such a range of feelings, emotions, expectations, realisations. She slowly, clearly and methodically covered everything I was thinking, worrying about, doubting….. how she did the whole day, chatting so engagingly, being so kind, understanding, inclusive, positive…. huge hats off, she deserves a medal. I came in positive, got quite emotional as I wasn't sure I was ready (I was, but I was an addict making excuses), became very nervous about failure, and now I'm completely happy and ok and I genuinely don't want to smoke. Sam – thank you. You were fantastic today and I feel relief that nicotine isn't in control anymore. And god knows how, but that big monster isn't bullying me tonight (first night), I'm completely ok with it. I really feel like I have the tools to deal with this. Thanks so much.
I smoked for 20 years. I live in Turkey. I used to "smoke like a Turk". I broke free from the nicotine addiction with the seminar about 6 months ago. Unless someone reminds me or I go to some smokey venue I don't even remember that cigarettes exist. The thought of smoking or nicotine does not cross my mind at all anymore. I did gain some weight but with my newfound energy level and lung capacity I managed to lose much more weight than I gained.
Frequently Asked Questions
Examples of campaign materials
See examples of emails, posters etc. that will be created for you
Need some help?
Would you like more information about how to encourage your colleagues to quit? Just contact us here to see how we can help.
Contact us

Our friendly team are standing by and happy to help if you have any general queries on all things Allen Carr.

Or call us on + 44 (0)208 944 7761

Chat to us live

Still have some questions? Why not speak with a consultant. Use our live message chat to talk with one of our friendly team online.