Vaping
How to Quit Vaping with Allen Carr's Easyway
Whether you're a cigarette, cigar, or pipe smoker, or a vaper (user of e-cigarettes), nicotine patch wearer, nicotine gum chewer, nicotine inhalator, snus, or dip user – in fact a user of nicotine via any delivery device available – Allen Carr's Easyway to Stop Smoking can set you free.
There are a number of ways of using Allen Carr's Easyway method all of which will enable you to stop vaping easily, painlessly and without the need for willpower. You actually use exactly the same programmes as smokers.
Easyway doesn't focus on the downsides of smoking and vaping – you know all about those already. Instead the method answers the question, "What's so great about being a smoker/vaper?" Understanding that is the key to being set free.
This page contains all the information that you need in order to apply Allen Carr's Easyway to Stop Smoking products and services to your use of e-cigarettes or other nicotine items.
Please read through the information that follows the programmes – then just uitilise whichever of our stop smoking programmes or services you wish to use. You'll not only be a happy non-smoker – but happy to be free from nicotine too.
There's a lot of information below – but please do read through it all.
There's a reason we are #1 in the world
---
The Allen Carr's Easyway method does not require the use of any drug or nicotine products.
Over the last 30 years Allen Carr's Easyway have helped an estimated 30 million people in over 50 countries worldwide to be free.
We can help you too.
Policyholders of the award-winning health insurer Vitality Health enjoy a 100% subsidy to attend our centres.
In other words, it's free!
Choose your Allen Carr's Easyway programme
One of the great things about the method is that you carry on vaping until you're ready to quit.
Don't just take our word for it
Here are some celebrities with their thoughts on Allen Carr's Easyway to stop smoking and vaping method.
Sir Richard Branson
"His method is absolutely unique…. I'm pleased to say it has worked for many of my friends and staff"*
*Results may vary
Ashton Kutcher
"I haven't smoked since!"*
*Results may vary
Sir Anthony Hopkins
"it was such a revelation that instantly I was freed from my addiction."*
*Results may vary
Ellen DeGeneres
"If you want to quit… it's called the Easyway to Stop Smoking… I'm so glad I stopped"*
*Results may vary
Michael McIntyre
"I would recommend it to anybody..in fact I've recommended it many times"*
*Results may vary
Craig Revel Horwood
"I'm a fabulous and happy non-smoker thanks to Allen Carr"*
*Results may vary
Chrissie Hynde
"The moral of my story is that drugs, including tobacco & alcohol, only cause suffering. I used Allen Carr's Easyway and I stopped."*
*Results may vary
Gerard Butler
Quit smoking with Allen Carr's Easyway*
*Results may vary
Michael Ball
"I went to an Allen Carr session and stopped that day. … I have never looked back. Not so much as a crafty puff."*
*Results may vary
Anjelica Huston
"Allen Carr achieved for me a thing that I thought was impossible – to give up a thirty year habit literally overnight"*
*Results may vary
Neve Campbell
"There'll be no going back"*
*Results may vary
Robert Pattinson
Quit smoking with Allen Carr's Easyway*
*Results may vary
David Cameron
Quit smoking with Allen Carr's Easyway*
*Results may vary
Pink
"I quit when I got pregnant. Thanks Allen Carr's Easyway to Stop Smoking"*
*Results may vary
Sean Bean
Quit smoking with Allen Carr's Easyway*
*Results may vary
Goldie Hawn
Quit smoking with Allen Carr's Easyway*
*Results may vary
Mark Knopfler
Quit smoking with Allen Carr's Easyway*
*Results may vary
Ross Kemp
Quit smoking with Allen Carr's Easyway*
*Results may vary
DJ Sara Cox
Quit smoking with Allen Carr's Easyway*
*Results may vary
David Blaine
"Allen Carr's program…that's real magic!"*
*Results may vary
Ronnie O'Sullivan
Quit smoking with Allen Carr's Easyway*
*Results may vary
Ruby Wax
"It didn't take any willpower. I don't miss it at all. I thank God every day that I am free"*
*Results may vary
Stewart Copeland
Quit smoking with Allen Carr's Easyway*
*Results may vary
Bill Wyman
Quit smoking with Allen Carr's Easyway*
*Results may vary
Robson Green
Quit smoking with Allen Carr's Easyway*
*Results may vary
Victoria Coren Mitchell
"I never wanted to give up..I cared more about smoking than I did about living. I stopped because Allen Carr explained why there is no point."*
*Results may vary
Martin Clunes
Quit smoking with Allen Carr's Easyway*
*Results may vary
Lou Reed
Quit smoking with Allen Carr's Easyway*
*Results may vary
Claudia Winkleman
Quit smoking with Allen Carr's Easyway*
*Results may vary
Hrithik Roshan
"I tried quitting five times before and failed then I came across Allen Carr's Easyway…If I can quit so can you!"*
*Results may vary
Dave Stewart
Quit smoking with Allen Carr's Easyway*
*Results may vary
Meera Syal
Quit smoking with Allen Carr's Easyway*
*Results may vary
Emma Freud
"After seven of my friends had been and stopped easily I couldn't ignore it. It's really easy. It really works and you don't put on weight"*
*Results may vary
Graydon Carter
Quit smoking with Allen Carr's Easyway*
*Results may vary
Joss Stone
Quit smoking with Allen Carr's Easyway*
*Results may vary
Krishnan Guru-Murphy
Quit smoking with Allen Carr's Easyway*
*Results may vary
Greg Wallace
Quit smoking with Allen Carr's Easyway*
*Results may vary
Hermione Norris
Quit smoking with Allen Carr's Easyway*
*Results may vary
Patricia Arquette
Quit smoking with Allen Carr's Easyway*
*Results may vary
James Cosmo
Quit smoking with Allen Carr's Easyway*
*Results may vary
Can I Use Allen Carr's Easyway Method to Help Me Quit Vaping?
If you're a smoker you might wonder whether e-cigarettes or vaping might help you to quit. Allen Carr's Easyway supports anything that genuinely helps people escape the clutches of addiction and there's no doubt that some people have stopped smoking whilst using nicotine patches and gum or e-cigarettes. Whether those people used the cigarette-like e-cigarette devices or the so called 'tank' devices filled with 'nicotine juice' supplied by one of the thousands of purveyors of nicotine products around the globe – we would assert that most of them did so in spite of using those devices – rather than because of them.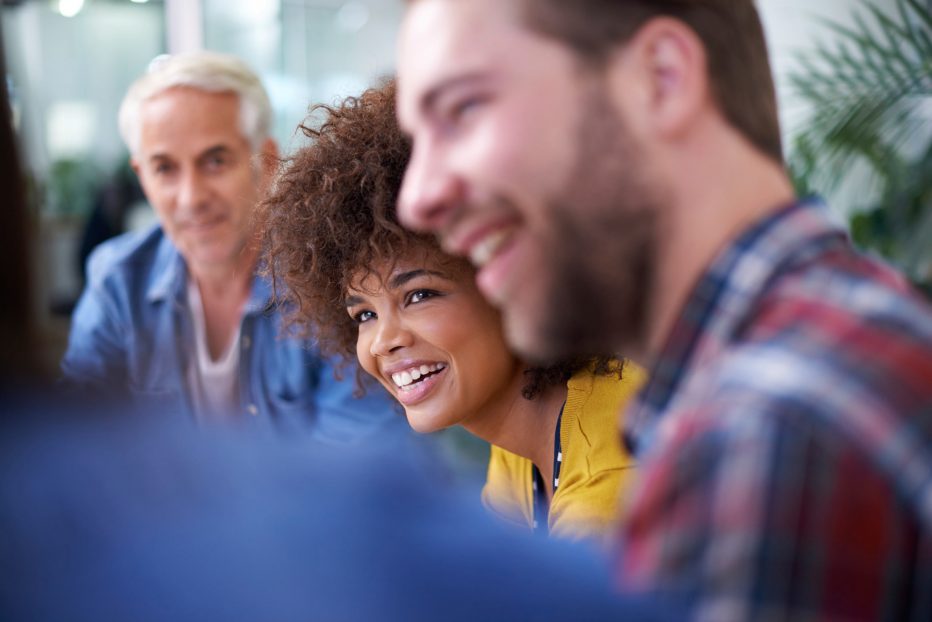 If you're a smoker considering an attempt to quit your deepest hope might be to escape from the torture of nicotine addiction, not just to escape from smoking. If you don't understand nicotine addiction there is always a danger that perhaps, in the future, you might try an e-cigarette just to see what it's like. If you do – you'll fall right back into the trap. This is particularly important as vaping is being marketed ruthlessly across all media. One of the most powerful and influential marketing machines on the planet is ramping up its activities once again. Their target? You and your kids!
Allen Carr's Easyway to Stop Smoking method will set you free, just as it has done for tens of millions before you, but one puff of a cigarette, cigar, pipe, 'joint' with tobacco, e-cigarette, or intake of nicotine by any means will trap you again. Understand why you need to avoid all nicotine and you will not only be set free forever, but find it ridiculously easy to stop and, more importantly, stay stopped.
Will smokers be 'parked on' nicotine for life by the promotion of e-cigarettes and vaping?
So called "Safer nicotine delivery systems" – such as e-cigarettes – were first supported by those in the medical and scientific establishment who realized, in the late 1990s-early 2000s, that nicotine replacement therapy (NRT) based programmes were failing to significantly reduce smoking rates. Ironically, some of the people who so vociferously support e-cigarette use are those who were responsible for the conception and implementation of the failing NRT-based programmes and policies of the past.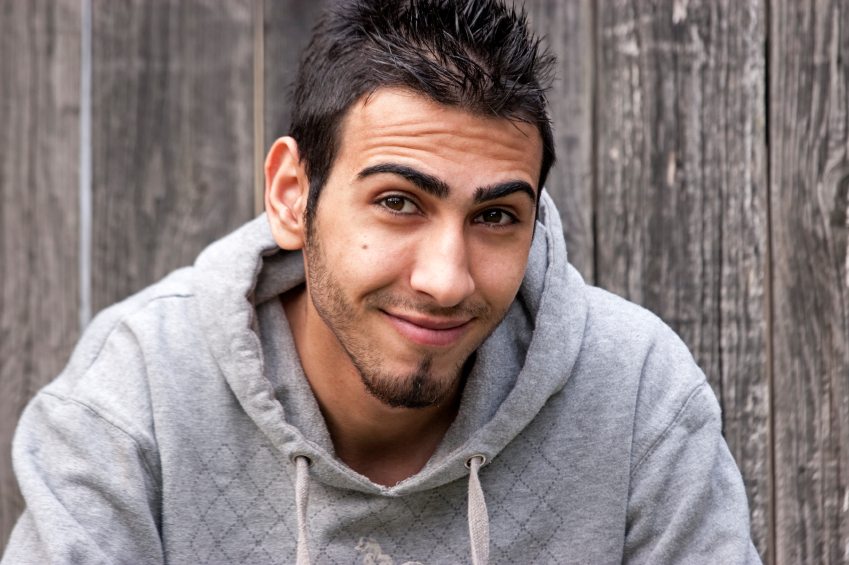 Having failed with the policy of using nicotine to cure addiction to nicotine, they concluded that the real problem was that nicotine addicts were simply not getting large enough or frequent enough doses of nicotine from nicotine patches or gum as they simply weren't efficient or effective enough at delivering the drug.
The creation of a harm reduction strategy for smokers was therefore born entirely from these people's spectacular failure to help smokers to stop smoking with NRT programmes and products they themselves supported and devised over two decades.
The pharmaceutical industry and the tobacco industry, and others with vested interests, delight at the prospect of a continuous, never ending "harm reduction strategy" simply because it doesn't require the addicts to stop taking the drug. They get to supply nicotine for the rest of the addict's life.
The fact is, the idea of using safer electronic nicotine delivery systems to deliver nicotine in a cleaner and possibly less harmful way seemed appealing to many. If permanently converting smokers of normal cigarettes to less harmful e-cigarettes could be achieved, it was thought that tens of millions of lives could be saved.
Unfortunately – a vast majority of people who attempt to switch to e-cigarettes continue to also smoke conventional cigarettes – with any "harm reduction" element much reduced or eliminated altogether.
Even for those few who might become solely addicted to e-cigarettes – there remains a number of significantly negative factors for the addict and their families if they remain addicted to nicotine. No-one enjoys being a slave to drug addiction and it affects family and loved ones accordingly.
Do the government really want to cure nicotine addiction?
The last thing most smokers are worried about is the money it costs – yet it's worth just pausing for a moment to assess who the winners and losers are with regard to the nicotine industry. In 2014 research commissioned by Action on Smoking and Health (ASH) indicated that the cost to the UK National Health Service caused by smoking was £2 billion a year with the cost of social care for older smokers being around £1.1 billion a year. That's a combined cost of £3.1 billion a year.
UK tax revenue from tobacco excise and VAT in 2013 was £12.3bn! So Her Majesty's Treasury benefits to the tune of more than £9 billion a year! Yet smokers are bullied, and harassed, and made to feel like lepers by a system that views them as a dispensable profit centre.
Since 1990 the annual UK tax revenue from tobacco has doubled. It is destined to always go only in one direction. Up! As nicotine addiction in other forms grows – you can be sure that the treasury will be ready to apply the same taxes to those products. What more predictable and sustainable source of income is there other than an addict.
As a nicotine addict you have to ask yourself – do you really want to be a victim of this scam any longer? Can it really be that the governments of the world are dis-incentivized from curing nicotine addiction and might even be happy to encourage it?
Can you think of a reason why on one hand, international global corporations such as Microsoft, Vodafone, IBM, Ford, Total, Esso, Pfizer, and BMW, to name but a few, regularly contract the services of Allen Carr's Easyway to Stop Smoking to help their employees get free from their addiction, yet the government, Department of Health, and the National Health Service do not?
In the business world it's universally accepted that an employee who smokes will cost their employer in excess of £4000 a year ($5000+) in lost productivity, increased absenteeism because of sickness, and health costs etc. That fact alone makes acquiring our services compelling in terms of return on investment for our corporate clients, let alone the advantages of having a happier and healthier workforce.
We even offer our corporate clients the same money-back guarantee that we offer our private clients. If their employee doesn't quit by the time they complete the programme, we refund the fee for that employee.
In short – these companies save a fortune by helping their employees to stop smoking.
The growing number of health insurance companies around the world who pay for their policyholders to attend our clinics also save a fortune when they contract our services. The cost of treating their policyholders is dramatically reduced when they stop smoking – as are the former smokers' premiums. It's a win-win situation.
When a nicotine addict frees themselves from their addiction it costs the government money…remember the tax yield from nicotine addiction I mentioned earlier. It's the complete opposite of the effect when an employee or insurance policyholder escapes from their addiction. The employer or insurance company save money.
Can you spot the dichotomy? Can you see how governments might be financially dis-incentivised to help smokers, vapers, or any kind of nicotine addict escape? Perhaps this might suggest the thinking behind governments across the world allowing e-cigarettes to be marketed was great glamour and grandeur on TV, billboards, in newspapers, magazine, and even music videos.
Are kids attracted to vaping and does that necessarily lead to them smoking?
Early on in the development of the e-cigarette market, manufacturers assured the tobacco control community (people like Action on Smoking and Health) and other interested parties that the target market for e-cigarettes was existing smokers and that the marketing, positioning, and messaging for the e-cigarette would be as a quit smoking aid.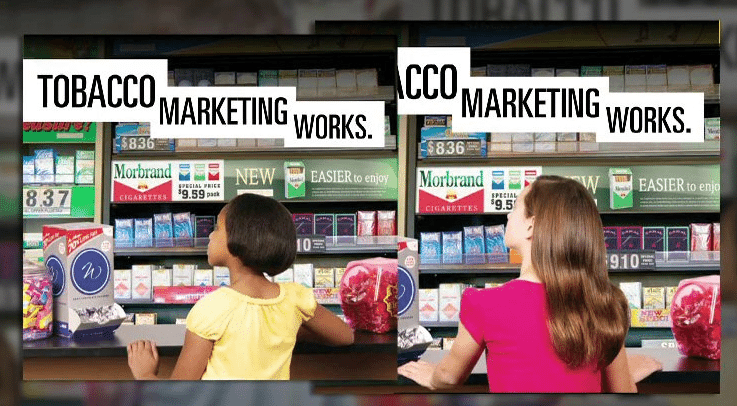 That isn't quite how it has turned out. By 2014 there were still no controls over who could sell e-cigarettes, who could buy them, what was in them, and how they might be advertised. In fact, 2014 saw the first UK TV advert showing smoker-like behaviour – an attractive, alluring model exhaling smoke-like vapour – in decades. The brands using these tactics are clearly targeting everyone, not just smokers. Advertising firms can once again use humour, sex and hugely aspirational imagery to sell nicotine addiction.
Of course these ads are aimed primarily at young people, as are the packaging, flavours and pack designs. E-cigarettes have been marketed aggressively to children. The statistics show that increasing numbers of children are being drawn into using them as well, with more and more studies confirming that more kids are using e-cigarettes at a younger age than would use normal cigarettes, and that more of those kids will eventually smoke real cigarettes. The nicotine industry of course loves this. Get the addicts younger and you maximize the lifetime income per user. One can only assume that the treasury departments of government feel likewise. The taxation of addiction is extremely lucrative.
A certain number of kids have always have tried out cigarettes, but the way e-cigarettes are creeping into everyday life is different. It's creating a new gateway into smoking and nicotine addiction.
Because zero nicotine capsules or liquid can be purchased, youngsters really can say that the e-cigarette they are using is not addictive. Who's to know different? Especially when they come in flavours such as bubble-gum, watermelon, cotton candy, popcorn, and cherry cheesecake. Who do you think those flavours are targeting? Your kids!
Kids all over the country are trying out e-cigarettes and think nothing of passing them around the class claiming that "They're not addictive" and "They taste nice". Of course before too long – the zero nicotine capsules are discarded in favour of the ones that contain nicotine.
As if getting youngsters as young as 12 addicted to nicotine isn't bad enough, we've warned for years that e-cigarettes will prove to be a gateway into "smoking for real" for most of those youngsters. The latest studies confirm our worst fears.
You can imagine how the kids get sucked in. Firstly, the peer pressure to move on to "the real thing" exists already, but more significantly for the simple reason that no e-cigarette will ever deliver nicotine as efficiently as a cigarette. All addicts eventually end up looking for ways to get more of their drug into their bloodstream faster, so it is with nicotine. That's where cigarettes come in. Sadly, another generation of kids are sliding into the nicotine pit.
Stop smoking and vaping FAQs
Do you have questions about stopping vaping, our method or our programmes? Then get in touch or visit our FAQ's section for more information
Featured question:
"What is the difference between the stop smoking and stop vaping programmes?"
The simple answer is that there is no difference. Understanding why you continue to use nicotine in spite of the obvious disadvantages is key to becoming free. Most vapers tend to smoke when they can and vape when they can't. Our programmes are designed to enable you to be a happy no-smoker without any need or desire to vape.
Choose your Allen Carr's Easyway programme
One of the great things about the method is that you carry on vaping until you're ready to quit.

Tell a friend about Allen Carr's Easyway
Do you know someone who would benefit from being introduced to Allen Carr's Easyway? Send them this page via email